I have many friends who want to buy kayaks, but find it challenging when it comes to the right model to use.  I have been a fan of Old Town kayaks for a long time, and I can easily tell you a few things about this model.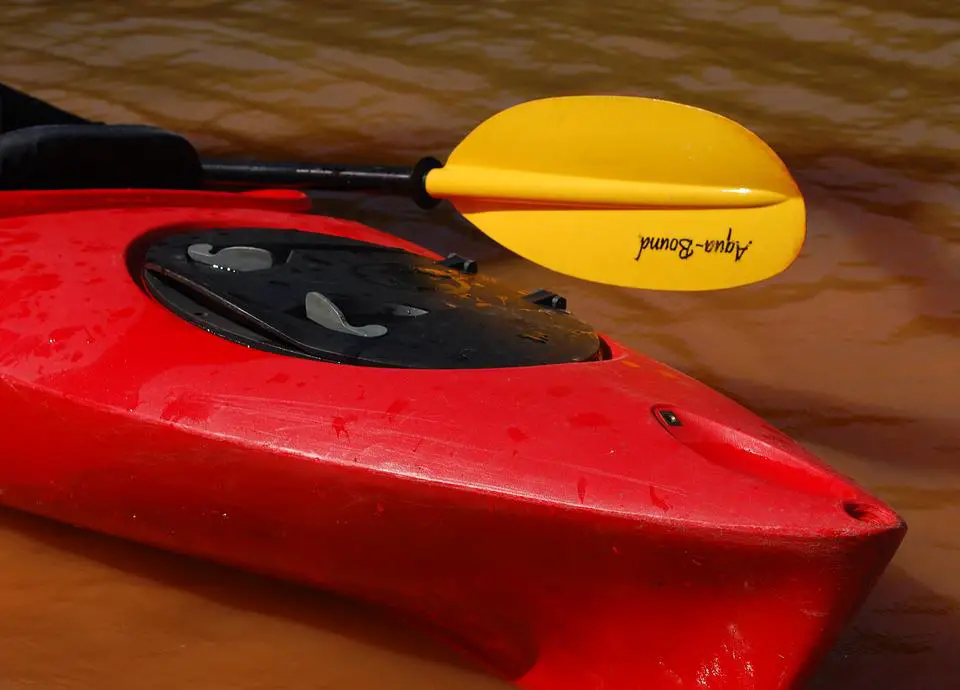 Does Old Town make good kayaks? Yes, I can count a number of Old Town models that I have used over the year.  From Heron 9 to Loon 106, I have had amazing paddling moments with them.
Old Town Overview
Old Town's fishing kayaks come as sit-on-top and sit-inside kayaks. When it comes to the sit-in kayaks, you can consider the Loon and recreational Vapor models. For instance, the Loon Angler is three-layer, while the Vapor Angler is single layer polyethylene.
Some of the fishing-specific features of the kayaks include an anchor trolley system and molded-in rod holders. You can easily adjust the kayak's anchor length if it is deployed.
Kayak Selections
Old Town provides a wide range of sit-on-top kayaks you will enjoy to paddle. The wide, pontoon hull design allows you to experience stability, while the higher weight capacity offers additional gear.
Some of sit-on-top models include the Sportsman, Predator, and Topwater, but you can pick other options for your kayaking.
Sportsman and entry-level Topwater models come identical and to ensure that prices stay low, the models have minimal outfitting. The kayaks provide you with the basic features that make fishing easier such as frame seats, rod holders, and stability to cast and stand.
The Old Town Sportsman series has some of the most diverse kayaks you would want to use for your water activities.  As an angler, you can use the motor power, pedal propulsion, or paddle kayak from the brand.
Pedal propulsion with the brand's PDL system employs a cycling motion linked to a prop under the hull. The PDL drive ensures that you paddle forwards and backward by freeing your hands as you pedal to take photos and fish.
The Sportsman 106 Powered by Minn Kota uses a standard electric 12V trolling motor.  Additionally, the high-end Sportsman AutoPilot employs Bluetooth to manage the motor. It has a "Spot-Lock" feature that keeps the kayak set in a particular position.
Fishing Kayaks
Old Town creates 10.5-, 12- and 13-foot fishing kayaks.You should consider the 13-foot kayaks if you want to fish on an open water because they are efficient. The kayak can handle swells easily.
For instance, shorter 10.5-foot kayaks can work well in sheltered waters and maneuverability is a priority.  Meanwhile, 12-foot kayaks have compromise to give you something between the two.
How much does an Old Town Topwater 120 weight?
The Old Town kayaks' weight depends on outfitting and length and outfitting.  Each Old Town kayak is made with polyethylene. You can buy a single layer or a triple-layer kayak from the brand.
I can tell you that if you want a lighter kayak, you should consider the one-layer kayak, but the triple-layer build comes a little heavier.  However, they are more resistant to wear and durable.
If you want to buy the Old Town boats, they are of average weight. Therefore, you should expect them to be anywhere from 50 to 90 pounds.
 Recreational kayaks
Old Town kayaks are mostly recreational kayaks.  The kayaks come with super maneuverability and stable features.  Thus, casual paddlers or beginners have ease of paddling with these kayaks.
Furthermore, recreational kayaks from this brand comes as 12.5 feet or less.  The short length let you move turn around without difficulty.  With their wide, flat bottoms, the kayaks remain stable in water.
These recreational kayaks can help you explore sheltered water world like slow-moving rivers and cottage lakes.  Many of their rec boats come with rear bulkheads for extra safety.
The bulkhead comes as sealed compartments at the kayak's ends and the rear bulkhead is found more on shorter kayaks.  They prevent the kayak from sinking when your cockpit is filled with water.
I advise friends not to kayak further from shore than you can swim or in cold waters without bulkheads.
Old Town creates six types of recreational models that come in different lengths to accommodate everyone.  For instance, the Vapor and Heron models are the more affordable and they look similar.
However, the Herons come with rear bulkheads that lack in the Vapor models. The 'XT' versions have a back hatch. If you want to select a kayak for causal paddling at an affordable rate, you should consider these kayaks.
The kayaks are constructed from single-layer polyethylene that is durable. The three-layer polyethylene can be found on the premium Loon and Dirigo models. Additionally, the three-layer materials are resilient to sun damage and abrasions.
However, they are expensive than the one-layer kayaks and have better adjustable outfitting. Also, the innovative Loon comes with work deck, a removable cockpit, with a UVS port for charging your gadgets.
The crossover Sorrento model takes after the touring kayak and has a drop-down skeg. In addition, it comes as a retractable keel keeps you on a straight course. Are you thinking of a partner to kayak?
You can consider the two-person Twin Heron or Dirigo Tandem Plus. However, do not forget to add two paddles for your tandem kayak.
If you want the unrestricted open deck of a sit-on-top kayak, Old Town has an extensive line of sit-on-top fishing kayaks. You have to decide the length of the kayak you need and check the price.
FAQs
What type of plastic are Old Town kayaks made of?
The Old Town kayaks are made of high-density polyethylene (HDPE).
Where is  an Old Town kayak made of?
The Old Town kayaks are built by hand in Old Town, Maine. In addition, these kayaks have not lost the touch of how they appear because of their stability and durability on the water.
Where are Old Town kayaks manufactured?
Old Town kayaks are constructedin a facility beside the Penobscot River in Old Town, Maine.
Are Old Town Kayaks made in USA?
Yes, every Old Town kayak is built by hand in Old Town, Maine.
Does Old Town Make Good Kayaks?
Old Town kayaks are affordable and come with good quality. They are stable, durable and affordable; while their pedal-drive and motorized fishing kayaks use cutting-edge technology to navigate waterways.
Who Makes Old Town kayak?
Johnson Outdoors, Inc makes Old Town kayaks.