Whether you want a Bonafide ss127 or Old Town Predator, you have to learn about their features, pros, and cons.
When it comes to the comparison of Bonafide ss127 vs Old Town Predator, many people confuse or mix their features. At the end of this article, you will learn more about these kayaks.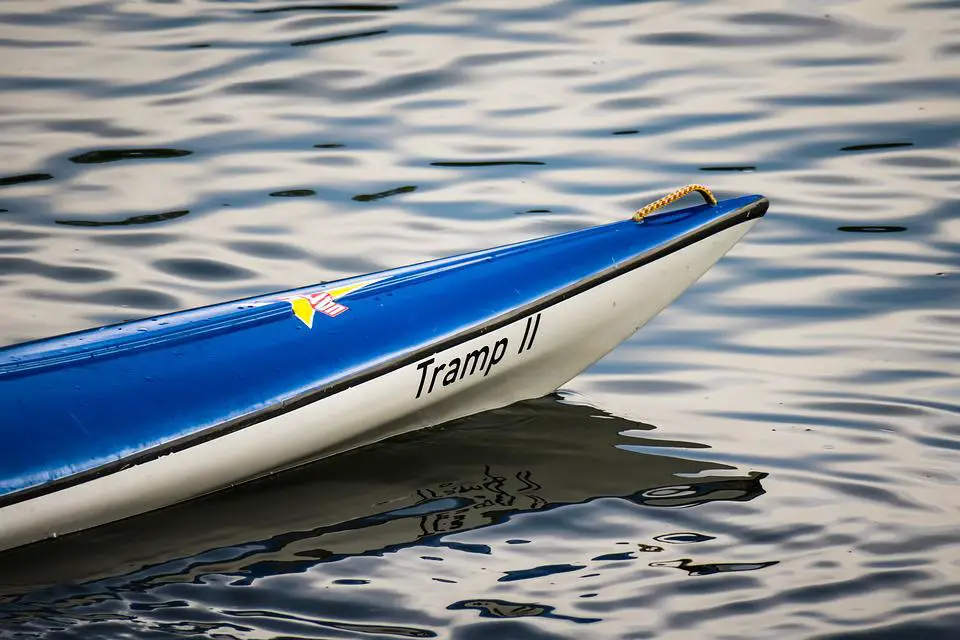 Bonafide ss127 Pros and Cons
Pros
Stable
Tracks well
Comfortable
Lots of provisions for gear storage
Cons
Bonafide ss127 Overview
Size and Weight
Bonafide SS 127 is a fishing kayak. It is 12.7 inches (383.5cm) long. It is 33.75 inches  (85.7 cm) wide. The height of its deck is 15.5 inches  (39.3 cm).
The deck is so high that the user will be sitting at a position higher than the position he would sit if it were to be in other kayaks. It weighs 94 pounds (42.6 kg). SS 127 is a lightweight kayak for its size.
Capacity
The commendation of the capacity of Bonafide SS 227 as a fishing kayak is outstanding.
Anglers find it comfortable to sit and stand in this fishing kayak, even when they load it to its maximum capacity with their gears.
Bonafide SS 127 has a carrying capacity of 475 pounds (215.4 kg). This carrying capability will appeal to anglers who may want to go on long-distance hauls in the open water with this kayak, carrying a lot of gear.
A lot of fat people have testified to the stability of SS 127 and its carrying capacity, that it was able to carry everything they loaded it with.
Features
SS 127 is designed after the Bonafide hybrid catamaran hull. This design is aimed at giving the kayak ultimate stability while maintaining agility and speed on the water as well. A lot of anglers express surprise that notwithstanding the length of the kayak and its narrow body, it is still able to protect them from flipping.
One feature of this kayak that people always comment on is, its hirise seat when compared to other brands and models of kayaks. A lot of anglers say that the seating design of the kayak is the best in the industry.
This is made possible by the hard work of Bonafide Company engineers. A lot of high sedated fishing kayaks do not have stability but, SS 127 has stability more than other brands of kayaks with lower seating systems and wide bases.
Its foot platform is reinforced. This reinforcement gives anglers who may want to angle without their shoes good comfort and extra grip. The kayak has extra pads on the backside.
These extra pads enable you to pivot and look at your back without necessarily repositioning the kayak
The Dry Pod is centrally positioned. It has a transducer through-hull scupper that makes it easy to install depth and fish finders.
There is an oversized handle on the bow and a removable handle on the stern. This handle makes loading and offloading of the kayak easy. The SS 127 has the Boss Strap rod management system which makes it easy for you to store your rods while you are on the water. The Boss Strap System also serves as a paddle pocket.
Performance
Bonafide SS 127 performs well and is stable on the water. It gives a lot of performance and stability to anglers of different sizes.
The kayak is not only stable, but it also tracks decently well too. It is faster than other kayaks that have similar sizes and structures with it.
Old Town predator Pros and Cons
Pros
Perfect stability
Adjustable seat
Lots of storage compartments.
Mounting plates are removable
Cons
Water enters via scupper holes
Slow in flat water.
It is heavier than other kayaks.
Old Town predator Overview
The Old Town Predator 13  Is a high-profile fishing kayak.  It has a lot of features for serious anglers. I
t is heavier than other kayaks of Its size in other models. It has a hull design that gives anglers a low-to-the-water experience.
This design improves its tracking and does not compromise stability. Predator 13 has a lot of storage compartments, comfortable seats, and customized facilities, just like other high-profile kayaks.
Size and Weight
Old Town Predator has a length of 13.2 inches (400 cm). Its width is 33.5 inches (85 cm). The length of this kayak gives it the ability for good tracking, speed, and stability. It has a weight of 86 pounds (39 kg).
This makes the kayak a little heavier than other kayaks of like size. The kayak sits very low to the water. Heavier users may not like this.
Capacity
Predator 13 was designed by Old Town to have a big carrying capacity. The kayak can carry an angler, tons of fishing tackle, equipment, sonar, and a lot more. This is expected of a high-profile fishing kayak.
The maximum carrying capability of the kayak is 425 pounds. However, expect some water to enter the kayak through the scupper holes if you load it near its maximum carrying capacity.
Features
Predator 13 is specifically designed for fishing. It has all the features a top-of-the-line fishing kayak should have.
It is equipped with the Element Seating System which is a very comfortable seat. The seat is perfectly adjustable and makes it possible for the angler to sit high above the deck.
Users always complain that water used to enter Predator 13 through its scupper. This may not be discouraging to some because the kayak has a slip-resistant deck. This deck enables the angler to get a better footing if he stands up to focus on landing a big fish.
Predator 13 has 6 removable mounting plates. These plates enable the angler to choose the kind of gear he will mount on the kayak and where he will mount it. What a customized experience the angler will have. With these interchangeable mounting plates in place, there is no more need to drill any hole into the kayak.
There is no difficulty installing rod holders, fish finders, camera gear, and more on the mount.
There is slide-mount paddle storage on the kayak and a molded paddle rest where paddles can quickly and easily be stored as the paddler gets to his fishing spot.
There are two-rod holders behind the seat. These rod holders are positioned for trolling. There is a big capability tank well in the stern area where coolers, crates, and other gears can be placed.
There are bungee cords in the good area with which all gears are tightly strapped down.
There is a mod pod in the center console which can hold a good amount of gears. The mod pod has a cover that has a lot of places where you can install a fish finder display, paddle holder, and any other gear.
Bonafide ss127 vs Old Town Predator
Old Town Predator has a big size of bow that makes for easy storage of all the gears you came into the kayak with. The gears will be secured as you transport the kayak to and fro water. The hatch can be opened from both the front and the back.
Predator has a big bow hatch. This is an advantage it has over many other fishing kayaks. The size of the hatch makes it easy for anglers to store various kinds of gears in it and put them out of water.
The presence of the transducer-ready scupper system makes it easy for the angler to install a fish or depth finder. The predator always goes with Hummingbird products, however,  anglers are free to choose the fish finder and sonar equipment they will like to use.