When it comes to what to wear on the feet for kayaking, we have numerous options. What shoes to wear while kayaking should be considered before kayaking.
A water shoe or water bootie could be suitable for kayaking. The shoes would keep you safe from rocks and ensure the feet are warm.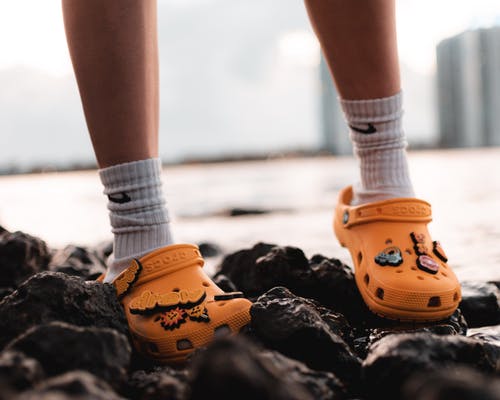 Water sandals should come with proper straps if you must use it for your water activities.
In this article, we would answer most of the commonly asked question. We have highlighted some of the shoes you can wear while kayaking.
What shoes to wear while kayaking?
If you want to undertake whitewater kayaking, you should consider shoes that can stay on in rapid waves and currents.
You need shoes that would not slip around while you bounce around to some degree in your kayak.
Many people use wet shoes created from neoprene for their whitewater kayaking. If you want to kayak at the lake, the shoes depend on what you want to achieve.
You can use crocs, water sandals, or normal wet shoes for such activities.  If you are going for boots, they should come with higher tops.
This would protect you from injuries or snakebites around the area. Sea kayaking shoes are lightweight to help you swim in conditions with strong currents and  high waves.
Watertight shoes are preferred as well for your sea kayaking.  They keep the feet warm from cold water.
What Are the Best Shoes for Hot Weather?
During the hot weather, you would need breathable shoes. The shoes should protect the feet.
Sandals could be great for simple walking and kayaking. However, sturdier water shoes can help you during  off-water excursions that requires more walking.
What Are the Best Shoes for Winter?
During winter season, you would need unique shoes to keep the feet warm. A wrong choice could leave you with hypothermia or frostbite.
Layers are suitable for keeping the feet warm. You can consider waterproof shoes and socks to avoid feeling the deep freeze of extremely cold environments.
We have different types of kayaking boots on the market. However, you need the boots with go higher up your leg and cinch closed.
Can I wear sneakers kayaking?
The most obvious problem with you using sneakers for kayaking is waterlogged. Sneakers mostly are waterlogged.
Some sneakers are heavy and cumbersome. Sneakers may not leave you with enough flexibility to escape in cases of flip over or capsize.
You need casual water shoes designed like sneakers. The water shoes have the features to keep you comfortable and kayak with ease.
Whichever name you give sneakers; there is a chance that you may get in trouble using them.
However, we have great sneakers that would offer you good toe and heel support. The sneakers can make you comfortable.
The sneakers should keep you comfortable and reduce the amount of cuts or blisters one can suffer,
Sneakers can fit well on you. You can lace up cool and have a great moment with your outdoor activities.
In addition, sneakers may be idea for out of water sports. The old trusted sports shoes have their drawbacks.
First, it might not be suitable for your semi-serious kayaking. The laces could leave you stranded or snagged on foot pets or rudder controls.
No one wants to experience such challenge at the center of nowhere.  Meanwhile, the water intake is not something you may like during kayaking.
Water can seep inside sneakers easily. This situation may not be something you want to experience.
You end up with sneakers filled with water and uncomfortable to wear. However,  some sneakers have good mesh for letting water.
Can you go barefoot in a kayak?
We have seen people kayak barefoot. This should be an option for some people. However, it comes with many disadvantages.
Sometimes, we may want to relax our legs after wearing shoes for a long time. You can decide to go barefoot because of the type of kayak they have.
The inflatable kayak could suffer from punctures if you have the wrong shoes. This would end up deflating the kayak.
We have people who believe that their shoes are bulky for comfort. This could happen in small kayaks.
You decide if you want to go barefoot or wear shoes for kayaking.  You must know that barefoot come with some risks.
You could hurt your feet or contact some serious infectious. We have numerous deadly pathogens that live free around the water world.
Hookworm and fungal infections are common if you walk barefoot along the shores or water.
You must be careful with your movement if you decide to go barefoot during kayaking.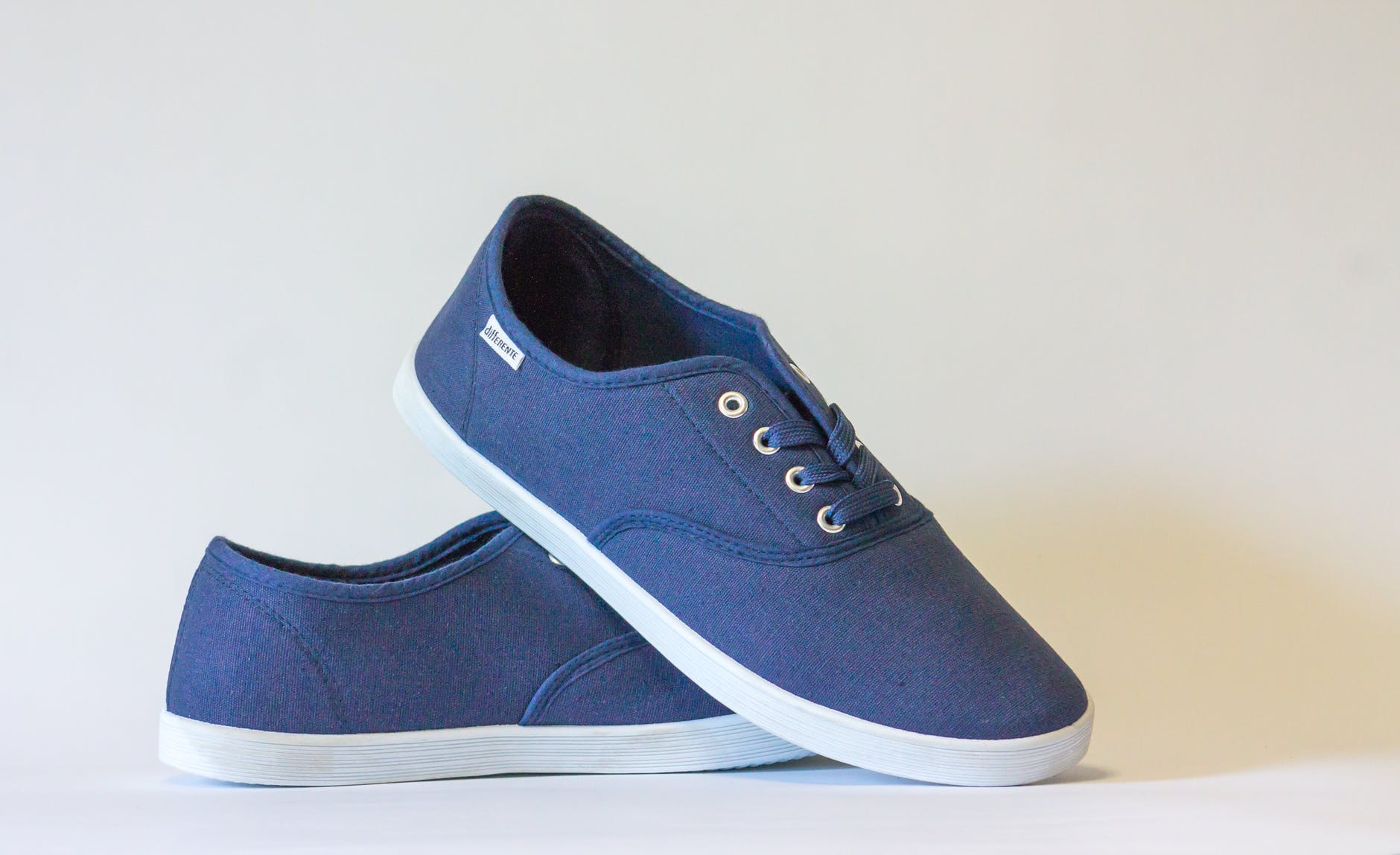 Can I wear Crocs to kayak?
Most of us love Crocs! The comfortable and stylish footwear is suitable for water activities.
Crocs are quick-drying. They have holes that allow the water to drain out. You would not get weighed down with water.
You have no worries about waterlogging when you use Crocs for kayaking. Meanwhile, we have different types of Crocs.
Consider using the products with straps on their backs. You would feel more comfortable kayaking with it.
Additionally, you have little worries about the shoes coming out or slipping out when you kayak.
Crocks can float because of their lightweight material. You can easily retrieve them if they fall inside water.
Can I wear slippers to kayak?
Slippers are fine for kayaking. You should learn to wear comfortable sports shoes when you are out kayaking.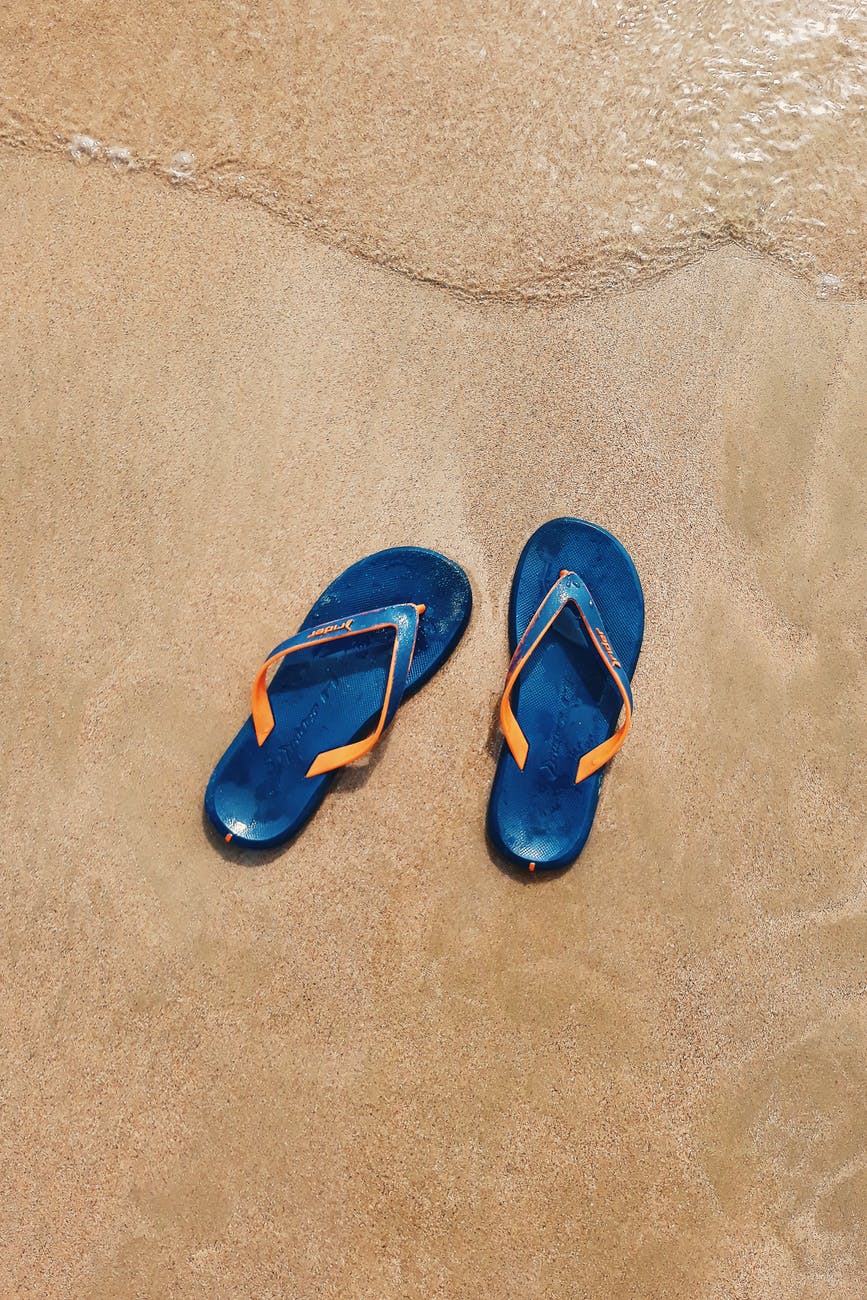 Can I wear flip flops kayaking
We do not recommend you use flip-flops. These shoes tend to come off your feet in the water and the soles are often slippery.
Can I wear tennis shoes kayaking?
You can only use tennis shoes if they are made from breathable and quick-drying materials.
The tennis shoes are better than sandals or flip-flops, especially when the weather is cold.
You can decide the type of shoes that can suit you. As we said, not all shoes are needed for kayaking.
Before you make your choice, do your research on the pros and cons of the shoes you want to use for kayaking.