When it comes to some of the best kayak brands on the market, Old Town Predator vs Hobie make the list.  I have used the two models for my kayaking adventures in Nigeria during the kayak competition we held with friends around the world.
Each brand comes with special features on each model they produce. In this article, I will talk more about these brands.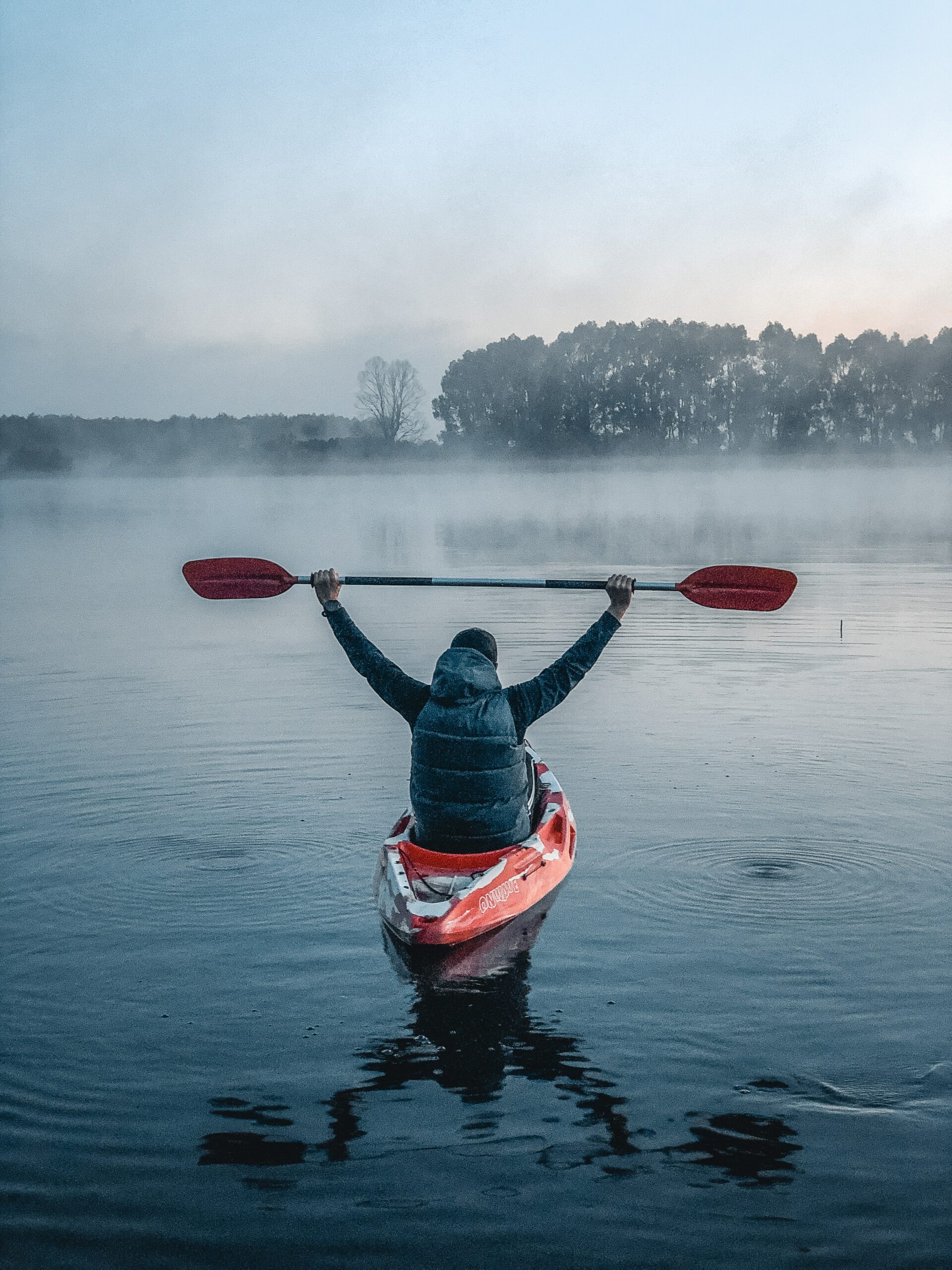 Which kayak is better? If you have not yet fished from either boat, there are things you will notice. For example, you can notice three major differences between the Predator and the Pro Angler.
The Hobie's patented Mirage Drive allows you to pedal your way across the water, and leave your hands free. I can rig rods, jig while trolling, or send text messages without slowing down.
What can I say? It's an amazing technology that makes a huge difference in the number of fish you catch. Additionally, the 12-foot Old Town boat weighs just 68 pounds, which is 30 pounds lighter (and two inches narrower) than the 12-foot Pro Angler model.
Old Town Predator vs Hobie
Hobie
In 1950, Hobie Alter started his dream of creating his surfboards from his parent's garage. Within some time, his friends started coming to buy from him and the hobby became a business.
He later opened his first shop in Dana Point because of his good designs and high-quality surfboards. He later experimented with his friend, Gordon "Grubby" Clark with new materials, and they invented the polyurethane foam surfboard.
Polyurethane form surfboard was easier to ride, faster, and lighter than anything you could find in that year.  Business boomed and everyone wanted a Hobie surfer.  The brand created the Beach Boys surfboard that brought the brand to the world's limelight.
Some world-champion surfers who used their surfboards include Corky Carroll, Micky Munoz, Phil Edwards, Joey Cabell, Joyce Hoffman, Billy Hamilton, Herbie Fletcher, Joey Hamasaki, and Gary Propper.
Hobie's Innovative Boats
Hobie started trying its skills in boats, they created a prototype for a lightweight, fast, and easy-to-sail playboat. The boat was based on the Polynesian twin-hulled catamaran.  Soon, HobieCat became the future of sailing and having fun.
The Hobie Cat has made a name for itself with thousands of people using it over the past four decades. You can find this extremely fast boat in different parts of the world, especially during competitions.
Today, you can find different innovative boats like the Hobie Power Skiff, a 33' monohull, and a 60' ocean voyaging power cat. The brand has innovative fishing floats and a wide range of kayaks you can select.
When it comes to Hobie, it creates some of the best in skateboards, sportswear, radio-controlled gliders, boats, and kayaks.
Hobie Kayaks
We have different Hobie kayaks like the  Mirage Pro Angler 14 360 Mike Iaconelli Edition. You will love this kayak because of its strength and eye-catching designs.It features an explosive red camouflage paint job.
In addition, it features the classic MirageDrive 360 and Kick-Up fins.Also, Hobie Kayak Pro Angler 14 comes with utility and durability.
The kayak offers a Vantage Seating system, which help ease tension on your lower back often associated with long periods spent sitting down.
Old Town Predator
Do you know that Old Town Canoe Company is the maker of canoes in Old Town, Maine? This brand started its business in 1898 as shoe producer, and added canoes made from canvas-covered wood.
Later, the company introduced modern materials to ensure that it stays relevant in the industry. The brand is the largest and most popular canoe producer in the United States.
The brand produces fantastic kayaks.
The Old Town Canoes
For kayak fishermen, they can use the Predator PDL for their inshore waters activities to catch fish like bluefish, striped bass, sea bass, and albies.
The model can cover distances and handle ocean waves at top speed. It has spacious room for your hands-free fishing.
On the other hand, the Old Town Predator MX has plenty of room for storing your gear, impressive stability and high weight capacity.
Things to Know About Kayaks
Short, wide kayaks:
Best for kayaking in white water rapids.
Slower than long, narrow kayaks.
Stable and easy to maneuver.
Good for narrow, winding, fast flowing rivers and canals.
Weight
Lighter kayaks are faster and easier to maneuver and transport.
Hull
Flat – the kayak has more contact with the water and more stable. You can easier turn it.
V-shaped – the kayak can cut through the water better in a straighter line. However, this kayak is less stable.
A blend – the kayak has v-shaped at both ends and flat in the middle .
Rocker
A rocker that curves more is easier to maneuver but slower.
A rocker with less of a curve is faster and difficult to maneuver.
My Old Town Predator and Hobie Experience
It's highly variable when I compare the two brands and their models. For instance, some anglers believe that the bicycle-style pedal system makes it easier on their knees or legs than the Mirage drive.
However, some anglers have different views about this feature. I once use an Oasis and Hobie Revo for my fishing adventures and I felt the ease of kayaking. In addition, I have used some models from Old Town kayaks and I think I fell in love more with the Old Town kayaks.
I felt sorer when I used Hobie because of "stair stepper" type force applied in a Mirage drive than with the PDL drive from Old Town. However, I consider design, comfort, and fit when picking a kayak.
Further, Hobie has some of the finest boats on the market, quality, and excellent customer service. Meanwhile, Old Town's customer service will impress you. I consider them one of the best in the industry.
FAQs
How wide is the Old Town Predator 13?
The kayak has an overall length of 400 cm and a width of 85 cm. In addition, the kayak has the length to provide great tracking and speed, and enough width for good stability. It weighs 86 lbs, it is a bit heavier.
Which Old Town kayak is the most stable?
The most stable Old Town kayaks are fishing models like the Sportsman and Topwater..
How stable is a fishing kayak?
The wider kayaks are more stable and can support more capacity, which is often advantageous when fishing.