We have different Wilderness Systems Tsunami on the market. Each of these kayaks comes with unique features.
When it comes to Wilderness Systems Tsunami 125 vs 140, we have a lot to tell you about the two boats.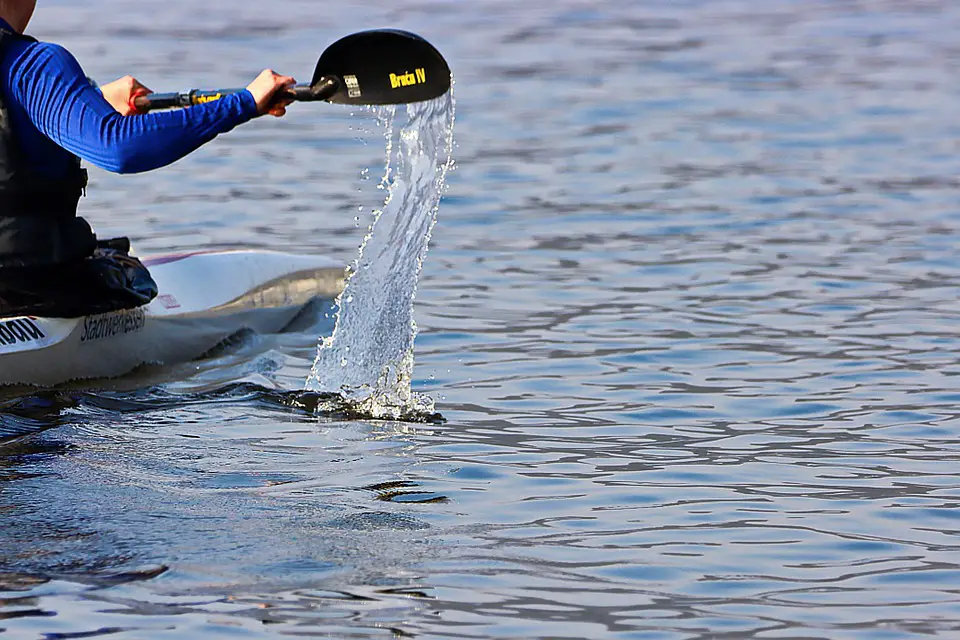 Have you seen any of these kayaks?
For example, the Wilderness Systems Tsunami 125 is compact, short, comfortable, fast, and easier to transport. Let's make it easier for you to learn about the differences between these two kayaks.
Wilderness Systems Tsunami 125 vs 140
Wilderness Systems Tsunami 125
The Wilderness Systems Tsunami 125 is beginner-friendly and provides you with maneuverability and enough speed if you are experienced.
PROS
Comfortable for your long journey
 Better designed in its round shape
More storage space
CONS
Tall kayakers may find it difficult because of limited legroom
Wilderness Systems Tsunami 125 Capacity, size, weight
The Tsunami 125 comes at just 12' 9″ (388 cm) long and 26" (66 cm) wide. As a result, it is suitable for small to medium sized kayakers, who want a short and easy-to-move-around kayak.
The kayak is stable and maintains speed excellently.  Also, you don't need to do much work before you increase your speed.
Tsunami 125 may be heavy for one person to load onto a car because it weighs 51 lbs (23 kg).
However, it balances well if you put it on your shoulder and move it around. If you are a small to medium kayaker, the capacity of this kayak is great.
It has a capacity of  300lbs (136 kg) but would need to use tsunami 140 if you intend to go for a longer trip.
Wilderness Systems Tsunami 125Features
The kayak has ergonomically shaped handles that are created from soft rubber. This ensures that you move the kayak without difficulty when you carry it with another person.
Along the length of the sides, it has rigged static and strong deck lines, with bungee crossing the top deck.
In addition,  it has two removable mesh storage bags for the stowing kit on the water.  With its two storage hatches, you can keep things dry while you do your things on the water.
The two bulkheads close the hatch areas to ensure the kit does not get wet. Meanwhile, the brand puts comfort in front when designing its kayaks.
For example, it has the Wilderness Systems Phase 3 AirPro Tour seat that allows you to paddle and fish without discomfort.
It also comes with Adjustable Slidelock foot pegs to keep kayakers stay upright in their seat.
Also,the padded thigh braces will help in increasing connection and control to the kayak. Furthermore, the bow and stern of the hull comes in a durable v-shape.
Under the kayak's seat the hull is much flatter, with only a slight v to it, making it more relaxed and stable. It can track well through the water.
Wilderness Systems has increased the model's volume that sits above the waterline for, making it more stable.
It is also more spacious than some older models. The rear has a slot for fitting an aftermarket rudder system.
The underside comes with a skid plate; a reinforced piece of plastic to protect it when users drag them.
Performance
The model is ideal for every type of kayaker who desire something more than the recreational kayak.
Beginners can enjoy the stability and advanced features that make kayaking more exciting.
Specifications
Cockpit Length:75 inches
Cockpit width: 20 inches
Length: 12 feet 9 inches
Width: 26 inches
Height: 15 inches
Material: High-density polyethylene
Weight: 51 pounds
Capacity: 300 pounds
Warranty: Lifetime on workmanship and materials, 1 year on accessories
Color schemes: Solar,Borealis, Mango
Additional accessories: sliding foot brace system, water bottle holder, reflective safety line, Phase 3 AirPro seat, deck bags, adjustable thigh braces, bow and stern storage hatches, stern bulkhead.
Wilderness Systems Tsunami 140 Kayak
Have you used a Wilderness Systems Tsunami 140 Kayak? The kayak comes a little narrower and provides you with a lower deck, which makes it easier to fit medium to larger sized kayakers.
Compared to 125, this popular Tsunami line successfully blends recreational kayak stability with touring boat outfitting and efficiency.
This model comes with a special flared, multi-chined hull that offers you a 'very high degree of initial stability.
As a result, 140 enhances your tracking performance. In addition, its large fit range makes it one of the most popular Tsunami Series of touring kayaks.
The kayak has a large roomy cockpit that allows you to enter and leave without difficulty. The brand gave this model an adjustable seat system with adjustable thigh braces. Therefore, you have an excellent paddling experience with this model.
It has a shallow vee hull with multi-chined sides, which makes it easier to maintain a stable level and tracking.
This makes it higher than the things we see in most kayaks in its category.  It comes with a full bow create lift.
Hence, it raises the front of the kayak up and over large waves instead of plowing into them.
The kayak has an innovative design that combines recreational kayak stability with a day touring type outfitting and efficiency.
If you are a beginner, the kayak is easier to use and experienced kayakers, and you have something amazing to do with this model.
The Wilderness Systems Tsunami 140 is one of the most versatile polyethylene day touring kayaks on the market.
Whether you are a medium or larger user,  this model will suit you with its " 150 to 230 lb weight range.
In addition, the model is for those seeking an exceptionally well-designed, versatile, performance-oriented day-touring kayak.
Features
Material: Robust Gen2 Polyethylene.
Hatches: 2- foam bulkheads and 2- easy to use push on VCP style hatch covers:
10″ Domed Bow Hatch – 10″ / 24 cm
Oval Domed Stern Hatch – 18.5″ x 12.5″ / 32 x 25 cm
Outfitting: NEW Phase 3 'Tour' multi-adjustable Seat System with adjustable thigh braces, adjustable backband, and a moisture-wicking seat pan.
Paddle Holder
Bungee Deck Rigging
Adjustable Padded Thigh Braces
SlideLock XL foot brace system
Reflective Static Perimeter Safety Lines
Soft Touch Handles
Made in North America
The Wilderness Systems Tsunami 125 and 140 are some of the popular kayaks you can use for your recreational activities.
Whether you want to buy any of these kayaks, you have to consider the purpose of why you are buying the model.