Wilderness Systems has made a mark in the boating industry by producing some of the best kayaks for everyone. Whether you want a recreational or sports kayak, you can find them in the collection line of this brand.
For example, the Wilderness Systems Tsunami 125 vs 145 are two popular models that most people want to use for their water activities.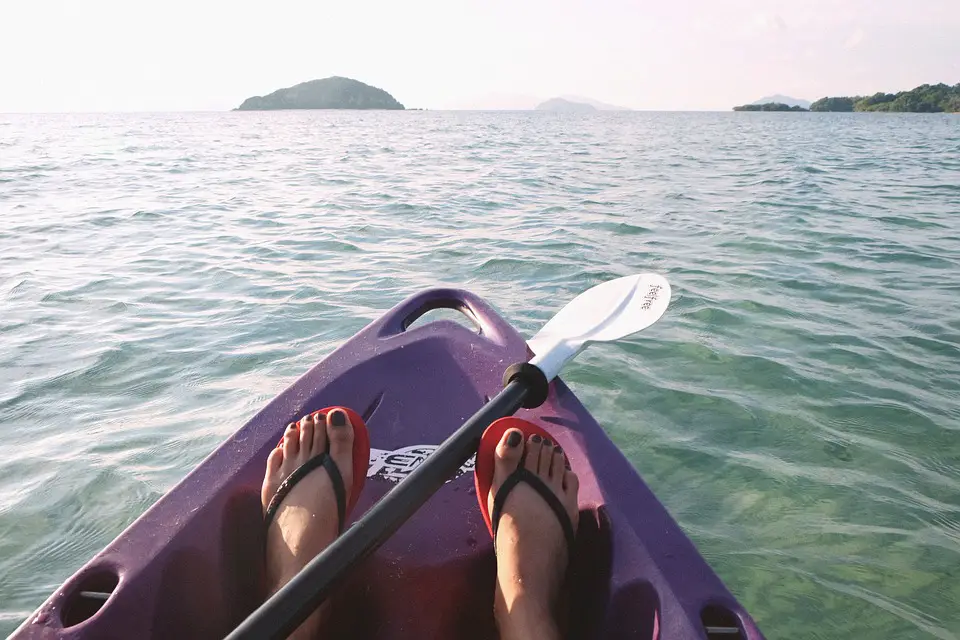 As a result, they want to know what makes each of these kayaks different in their functionalities.
Wilderness Systems Tsunami 125 vs 145
In this article, we will discuss these two kayaks.  Here is what you should learn about the two kayaks:
Wilderness Systems Tsunami 125
The Wilderness Systems Tsunami 125 is designed as a sit-inside kayak with a roomy cockpit. It comes with thigh pads, adjustable foot braces, Phase 3 seat.
The premium kayak ensures that you experience overall comfort. It tracks well, fast, and maintains stability.
Beginners and intermediate kayakers like this model because they can easily control and maneuver it.
The model comes in three colors that can fit your preferences. As a result, you can pick a color that suits you better
Benefits of using Wilderness Systems Tsunami 125
Well-organized cockpit
Highly adjustable seat
fast on the water
Easy to handle
Plenty of dry storage space
ACCESSORY SPECS
Size: 12ft 9in (L) x 26in (W) x 15in (H)
Weight: 51lbs
Capacity: 300lbs
Material: Polyethylene
Pros:
It has comfortable Phase 3 seat
The cockpit is adjustable
Handy mesh deck pockets
Well-designed and spacious storage hatches
Strong and versatile bungee-rigging
Light kayak
Cons:
Large users may not like the cockpit
 

Features

| | |
| --- | --- |
| ·         Seat | Phase 3 AirPro padded seat with adjustable backrest |
| ·         Front bulk head | Yes |
| ·         Rear bulk head | Yes |
| ·         Front storage hatch | 1 |
| ·         Rear storage hatch | 1 |
| ·         Dry storage | 2 |
| ·         Bungee cords | 2 |
| ·         Footrests | adjustable |
| ·         Other features | under-deck storage; Two mesh deck bags; replaceable skid plate |
| ·         Spray skirt compatible | Yes |
| ·         Thighbraces | Yes |
The Wilderness System Tsunami brand ensures that it maintains comfort in every aspect of the kayak.
Functions of features
The foot brace system offers a comfortable and stable foot position.
The two sealed hatches keep users gear dry and safe.
Phase 3 AirPro seat provides users with great comfort and full adjustability.
The bottle holder positioned under the deck is for your easy access.
The soft handles at the bow and stern is to make transportation easier.
It has two included mesh deck bags that can be easily installed. It is suitable for small items
The kayak has raised edges around the cockpit. They repel water and make it easy to install a spray skirt.
The sealed stern bulkhead keeps things in the hatch dry
Bungee deck rigging at the bow and stern is customizable
A skid plate is for the protection of the hull when dragging
Rudder-ready stern design for easy rudder installation
Specification

| | |
| --- | --- |
| ·         Crew | ·         1 |
| ·         User Level | ·         Advanced, Beginner, Intermediate |
| ·         intended use | ·         Day touring, Multiday touring, Recreation |
| ·         Water type | ·         Big lakes, bays, Slow rivers (Class I-II), Small lakes |
| ·         Warranty | ·         accessories, and outfitting, Limited lifetime warranty for hull; 1 year for parts |

·         Dimensions

| | |
| --- | --- |
| ·         Weight | ·         23 kg |
| ·         Dimensions | ·         388 × 66 × 38 cm |
Wilderness Systems Tsunami 145
If you think that the Wilderness Systems Tsunami was awesome, the 145 will impress you with its amazing features.
Wilderness Systems Tsunami 145 Kayak Specs
Length: 14 ft 6 in
Width: 25.5 in
Weight: 56 lbs
Paddler Weight: 180-245 lbs
Capacity: 350 lbs
It comes with a functional aesthetic and capacities that make Wilderness Systems Tsunami 145 to be a popular model.
In the years since Wilderness Systems 145 was introduced it has experienced different make-over to meet the demand of the modern kayakers.
A 14-foot recreational kayak
The Tsunami 145 is the largest of the three updated sizes. The model is proportioned to afford larger kayakers great stability and a comfortable fit without sacrificing your touring efficiency.
PROS
Great capacity
Comfortable for longer trips
Well designed
Plenty of storage
CONS
Transportation is not so easy
Technical Specs
| | |
| --- | --- |
| Best Use | Flatwater Kayaking |
| Material(s) | Polyethylene |
| Length | 14 ft. 6 in. |
| Width | 24.5 inches |
| Depth | 16 inches |
| Weight | 59 pounds |
| Cockpit Size | 35 x 19.5 inches |
| Seat Type | Padded / Foam |
| Number of Paddlers | 1-person |
| Hatch Capacity | (Bow) 4,706 / (stern) 4,316 / (day) 2,290 cubic inches |
| Weight Capacity (lbs) | 350 pounds |
| Tracking System | Rudder |
Wilderness Systems Tsunami 145 Size, Weight, Capacity
Tsunami 145 is 14'6″ (442 cm) in length and 25.5" (65 cm) in wide.  It is easy to transport and stable when on meandering stretches of the river.
The kayak considers the shorter length and maintains speed well. As a result,  you don't have to paddle hard.
It weighs at 56 lbs (25 kg), and is potentially heavy to be loaded onto your car single-handedly.
However, they can balance well when you put it on your shoulder and move it around. It has a capacity of  350 lbs (159 kg).
Features
The kayak is slightly larger with a spacious cockpit, and well suited to large paddlers
Hull is designed with high-density polyethylene, which makes it easy to use and durable
Professionals and novice will enjoy the responsive performance of the Tsunami's hybrid hull shape. The kayak is designed to track smoothly during long trips
The multichined, V-shaped hull maintains a nuanced balance. It combines great stability with excellent tracking
The foot-pedal-controlled rudder system and the cockpit deployment controls helps you steer and track effectively
The Phase 3 Air Pro Tour seat provides intuitive adjustments and excellent comfort.
The mesh can stretched over contoured foam forms a perforated pad; large holes enhance airflow, and small holes enhance support for sit bones and lower back
The rear bungee cords lock seat back forward during transport
The Wilderness System 145 is great for light-touring and affordable with great performance.
The kayak has the ability to handle multiple water conditions from flat water to light chop putting that ambitious near-coastal day and overnight trips within reach.
With the number of kayaks on the market, many first-time buyers often struggle to make a purchase. Hence, people who want to select some of the best models think of this brand.
Whether you want Wilderness Systems Tsunami 125 or 145, you should consider what you want to do with these boats.
Also, consider your legs and the cockpit space before you decide on the model to buy. Finally, the numerous areas we have listed can help you learn more about these kayaks.