Wilderness Systems have created numerous kayaks for us to use. Whether you want to go for a leisure or competition ride, this model has enough kayaks for us.
What do you know about Wilderness systems tsunami 140 vs 145? The two kayaks offer you different features. If you want to kayak, you should consider many factors.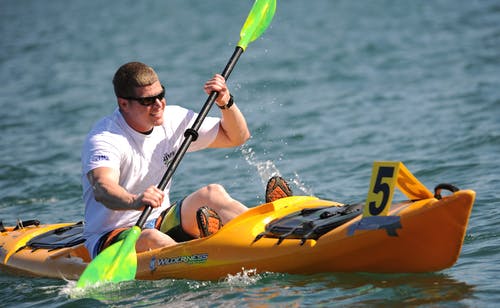 The two kayak models have been designed to offer users an exceptional experience during kayaking. While they have some similar features, they also have differences you should know. We will talk about these two great kayaks.
At the end of the article, you would decide the kayak that suits you between the two kayaks.
Wilderness systems tsunami 140 vs 145
Tsunami 140
The Wilderness Systems Tsunami 140 Kayak is a little bit narrow and for a wide range of medium to large-sized paddlers, the Tsunami 140 provides a lower deck than the Tsunami 145.
The Tsunami line is a popular line of touring kayaks. The kayak can also be used as recreational kayaks as the innovative design of the Wilderness Systems Tsunami 140 Kayak.
It successfully combines recreational kayak stability with a day touring type outfitting and efficiency.
Striking and impressive things about the Tsunami line of kayaks would be that the kayaks in this category have a unique flared, multi-chined hull.
This offers the kayak a very high degree of initial stability while enhancing the tracking performance.
Thanks to the large fit range of the Wilderness Systems Tsunami 140 Kayaks, this kayak is the number one most sought after kayak of the Tsunami Series of touring kayaks.
With its spacious cockpit, access in and out of this kayak is very easy.
In order to create good contact points which are essential in refining the user's paddling skills, this kayak also has an adjustable seat system that is used alongside adjustable thigh braces
In addition, the Tsunami 140 has a shallow  hull which is combined with multi-chined sides. The purpose of this is to simply create a stability level and also improve tracking.
The full bow produces a lift, and instead of plotting into waves, this bow raises the front of the kayak up and over large waves.
Beginners and amateurs who are still new to kayaking will find this kayak very easy to use and master and even experienced paddlers will have a great time making use of this kayak.
Features
Material:
This kayak is made using economical, robust Gen2 Polyethylene.
Hatches:
The Wilderness Systems Tsunami 140 Kayak has 2- foam bulkheads and 2- easy to use push on VCP style hatch covers namely:
10″ Domed Bow Hatch which measures 10″ / 24 cm
Oval Domed Stern Hatch which measures 18.5″ x 12.5″ / 32 x 25 cm
Outfitting:
The new Phase 3 'Tour' multi-adjustable Seat System used in the Tsunami 140 includes:
adjustable backband,
adjustable thigh braces and
a moisture-wicking seat pan that can be adjusted up or down.
Rudder ready:
Although this kayak does not come with a rudder, it can be bought separately and installed on the kayak to improve tracking.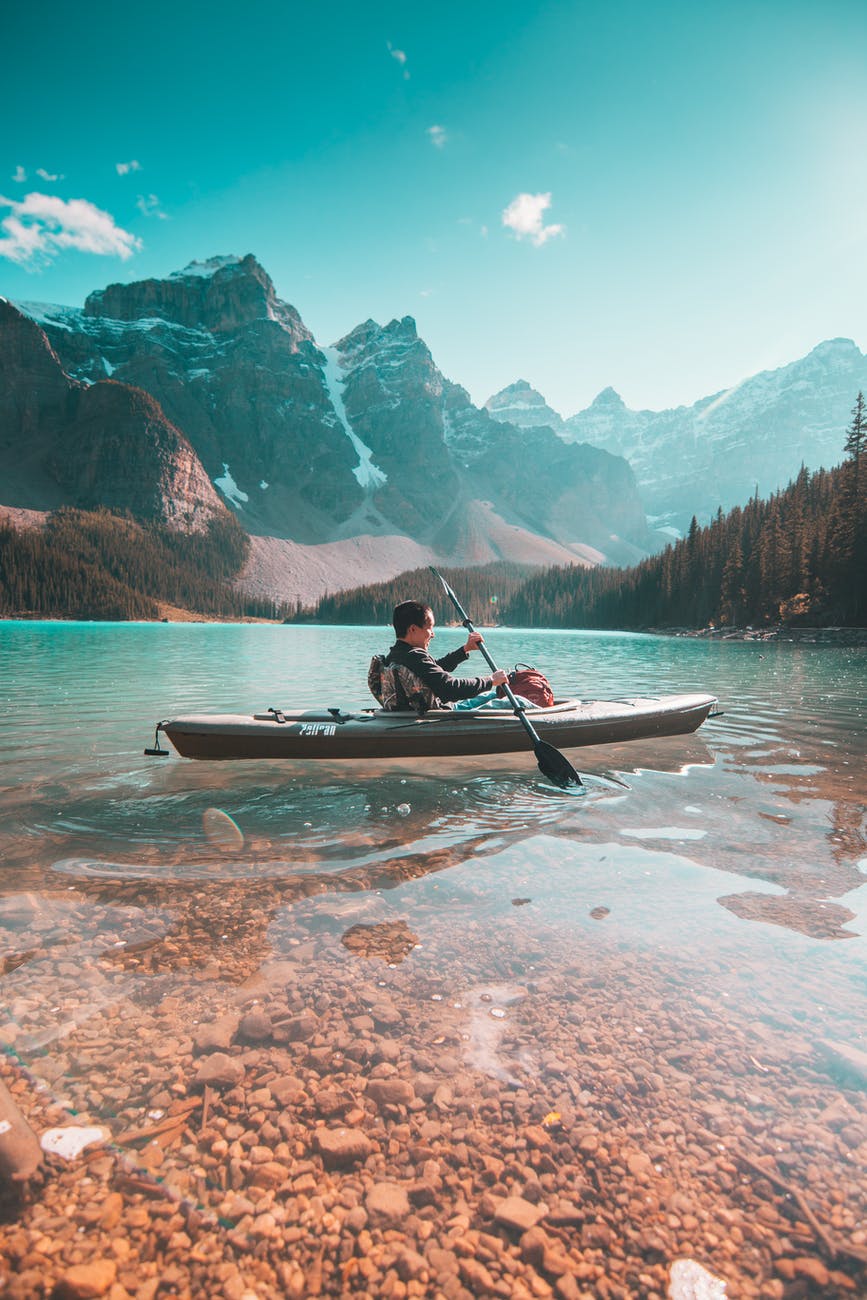 Other features of the Tsunami 140 Include:
Bungee Deck Rigging
Reflective Static Perimeter Safety Lines
Soft Touch Handles
Adjustable Padded Thigh Braces
SlideLock XL foot brace system
Paddle Holder
Tsunami 145
The Tsunami 145 is an updated model which was added into the Tsunami line up in 2018. This kayak was referred to as "the Swiss Army Knife of touring kayaks."
Specifications
●     Paddler Weight: 180-245 lbs
●     Capacity: 350 lbs
●     Length: 14 ft 6 in
●     Width: 25.5 in
●     Weight: 56 lbs
When it comes to kayaks under the Tsunami line, they possess a wide range of features which enhance their overall performance, capabilities as well as their functional aesthetic.
The kayak is greatly improved by its distinct outfitting and design. Basically, Tsunami kayaks are known as the cargo pants of kayak touring.
Additionally, they remain very popular and well known among paddlers since 2004 (when they first debuted) till now.
Since then, Wilderness Systems has provided the kayaking world with three special Tsunami layups.
The specific size of the paddler has been tweaked and simplified from eight options to give.
These updates are used to monitor certain activities in the kayak such as
This feedback which  is interpreted as  design refinements continues to make the Tsunami very accessible for new paddlers.
It gives existing users more of what they enjoy about the kayak. As such, the Tsunami kayak remains an amazing option
The Tsunami 145 is the largest of the three updated sizes, and provides paddlers with a more comfortable fit while ensuring they have stability.
The director of product management for Confluence Outdoor's boat division, which includes the Wilderness Systems brands, Shane Steffen stated that reimagining a proven design is a delicate endeavor.
To begin the Tsunami line, he further explained how they started with the styling so as to provide the Tsunami with a modern look.
The deck redesign of the Tsunami adds stiffness across the top of the boat, which in turn helps to improve the durability and resiliency during re-entries and transport in the kayak.
Also, there were more subtle changes inside the cockpit such as the updated Phase 3 AirPro seat system which makes it easier to adjust leg lifters, backrest height, and tilt on the fly.
It also allows users to trim the seat fore and aft. For a low profile back band, the seat back can be removed quickly or swapped
The novice-friendly features in this kayak have also been improved with small refinements.
By shifting the volume out of the hull to flare the sidewalls, the designers thus succeeded in increasing the initial and secondary stability.
Also, as a result of the extended waterline, there is a great increase in the hull speed. With the two defined edges in each chine which act like secondary and tertiary keels, this kayak excels flawlessly in predictable handling and tracking
When it comes to wilderness systems, you don't rush to pick your model. You have to consider the reason why you need a  kayak.
The next thing to consider is the features in the model you are selecting.