I will be sharing with you the difference between Feel Free Moken 12.5 vs Lure 11.5. The two kayaks offer you some of the most fascinating features you can find on the market.
I have recently used Lure 11.5 in Kenya, and I bought it when I returned from my vacation in this East African country. My partner uses a Free Moken 12.5 model, and I like its amazing features.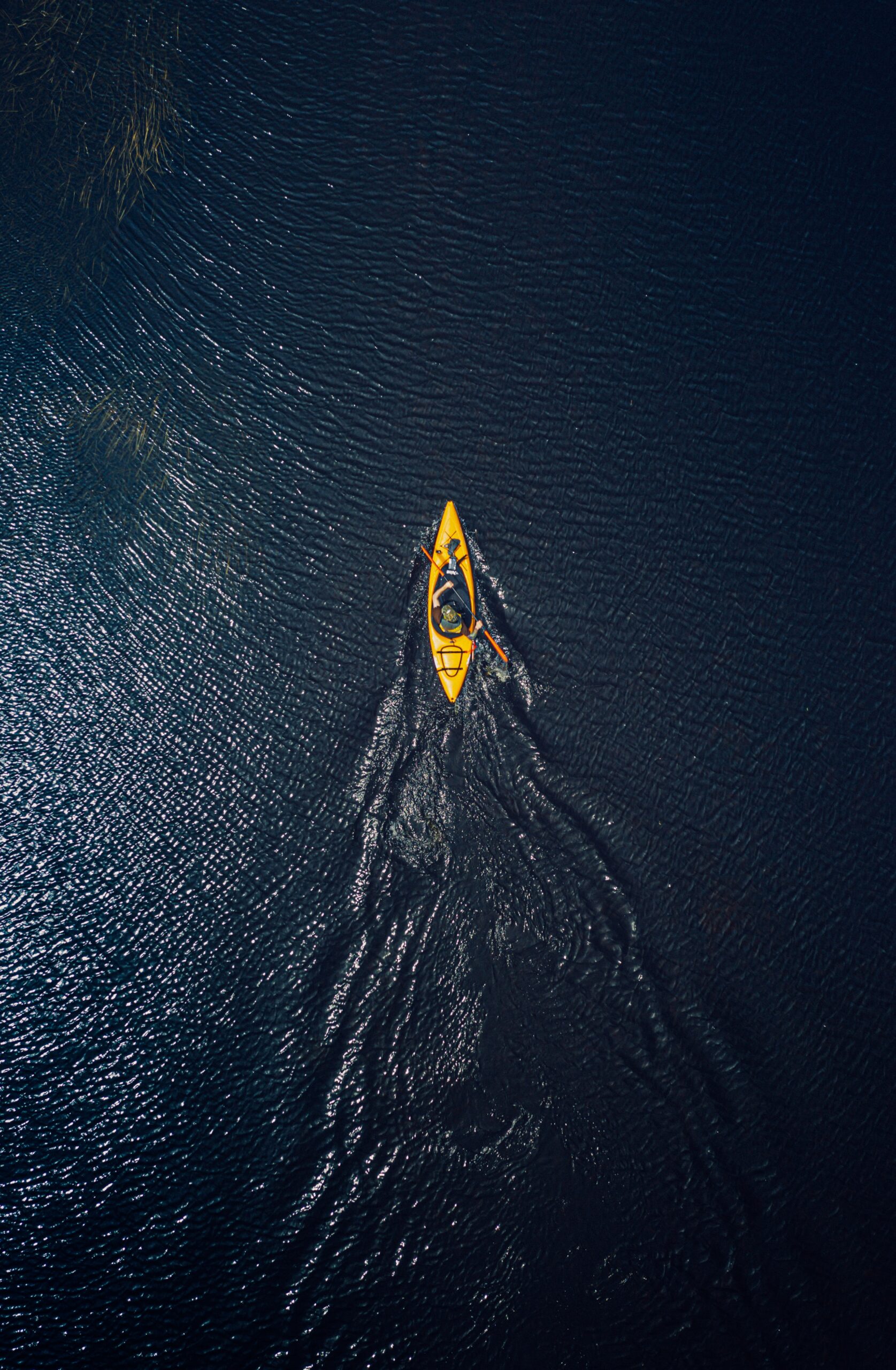 Here is what you should know about these models:
The kayak shape must suit  your kayaking experience and the kind of kayaking you're doing:
The shorter kayaks are easier to control and more stable, while the longer kayaks are faster.
The  slim kayak is faster but less stable, but the wide kayak is more stable and difficult to steer.
Better in open waterways.
Best for sea kayaking with a rudder for control.
Fast and hard to maneuver.
Not as stable
Good for long, straight distances.
We have kayaks with built-in back support for more comfort and less.
Moken 12.5 Kayak
Unlike many fishing kayaks, the Moken is still quite impressive. It weighs only 85 lbs and has a patented Wheel in the Keel, making it very easy to move this kayak to and from your vehicle.
For optimal performance, the Moken 12.5 can also be easily outfitted with the Beaver Tail Rudder.
Undoubtedly, this kayak is a great sit-on-top all round fishing kayak which boasts of comfort, speed and stability. This is highly recommended for anglers or fishing.
Moken 12.5 Benefits
Specifications:
Length: 12′ 6″
Width: 32″
Capacity: 400 lbs.
Weight: 85 lbs. w/o seat
Moken 12.5 Kayak Features
Uni-Track Accessory Rails
Front Oval Hatch
Rear Quarter Turn Hatch
NEW Rod Tip Protectors + Rubber Catchs
Adjustable Foot Pegs
Tankwell Storage w/ Bungee & Crate Tie Down
Beaver Tail Rudder Ready
Cup Holders
Patented Wheel In the Keel
Molded Carry Handles
NEW Multi-Position + Height Adjustable EZ Rider Seat
NEW Removable Sonar Pod
Reinforced Standing Platform
Two Flush Mounted Rod Holders w/Rod Leash
Dual Paddle Keepers
Stand Up Leash
The Lure 11.5
This kayak is an amazing combination of suitable size with sturdiness and the buoyancy of a larger model. With a price of about $1200, this kayak is definitely double the value for money, especially for people who enjoy solo kayaking.
On the other hand, I like the width of this model because i can turn without anyone's support.
Dimensions
Length: 11′ 6″ / 350 cm
Width: 34″ / 86 cm
Weight: 74lbs / 34 kg
Manufacturers Weight Capacity: 425lbs / 193kg
The Lure 11.5 Features
Quarter turn hatch
Center console
Front Uni Track rail
Stand up leash
Standing pads
Sonar Pod
Feelfree Gravity Seat – removable multi-level seat
Front oval hinge hatch
Rear Uni Track rail with tie down system
Molded-in crate recess
Lure 11.5 Benefits
Thanks to the "wheel in the keel" design, this kayak is the perfect sit on top fishing kayak which you can maneuver by yourself.
The Lure 11.5 is able to track very well in the water.
This American-made Kayak is very sturdy and easy to use.
Feel Free Moken 12.5 vs Lure 11.5 Comparison
Kayak
Storage Capacity

 

Comfort

 

Stability

 

Maneuverability

 

Moken 12.5
It provides a relatively generous amount of space for anglers to store their gear.
The kayak's relatively roomy cockpit will accommodate most anglers
Standing is done with ease, and stable enough to sit side-saddle when you need to take a break
Experienced kayakers will find it a very maneuverable vessel.
The Lure 11.5

 

It comes a few different locations to store their gear.
Feel Free Lure 11.5 features a roomy, padded standing platform and a generous, 34-inch-wide beam.
It measures 34-inch-wide beam. As a result, anglers will feel comfortable standing in the boat.
Equipped with a pronounced keel, that helps to ensure the kayak tracks well and provides plenty of maneuverability in calm waters.

 
What I Think
If you are an angler and intermediate-level kayaker, you will likely find that the Moken 12.5 provides exceptional value. I like its performance because it works better than I expected on the water.
However, It isn't the fastest kayak on the water, and you may have trouble piloting the craft with precision. Further, the kayak offers impressive stability that helps offset these concerns.
Additionally, the model has storage space and angler-friendly features. I love the included Wheel in the Keel, which makes it easier to get to and from the water.
The feel free Lure 11.5 is a well-built craft and weighs 74 pounds. You can use it in freshwater or saltwater. I realized that I must make sure to rinse it off after taking it into the oceans or estuaries.
Another thing I like about Lure 11.5 is its sonar pod, which is a rectangular storage space. The pod can hold a trolling motor, depth sounder or fish finder.  In addition, it offers easy access to the hull.
The Lure 11.5 V2 is Overdrive and Motordrive compatible and has various unique patented comfort features. Also, Lure 11.5 comes with everything you need to get out and go fish, including the Uni-Track system for unlimited outfitting configurations, flush mounted rod holders and a large tankwell to store your fishing gear or a cooler.
FAQs
Why is lure 11.5 popular?
The Lure 11.5 provides you with the perfect balance of comfort, deck space, mobility and stability. The kayak is not too long or too short, but still fully capable for those longer distances and days on rivers, lakes and oceans and small waters alike.
Why do anglers like feel free moken 12.5?
The Moken 12.5 is a popular model due to it's impressive stability. Its wide hull provides anglers with a stable and comfortable platform to fish from, even in choppy waters.
Why should you buy feel free moken 12.5?
The Feelfree Moken 12.5 has features that anglers enjoy.  The kayak is stable for standing and fast enough to handle larger lakes and coastal waters. In addition, the model features our innovative new quick release modular Uni-Track system and Easy Seal hatch.