When it comes to kayaking, anglers have their kayak choices. Whether you want a sit-on or sit-in kayak, one outstanding thing is the features.  Do you know about the Big Fish 120 and Feel Free Lure 11.5?
In this guide, I will talk about the Feel Free Lure 11.5 vs Big Fish 120. If you have been curious about using any of these models, I have got you covered with information.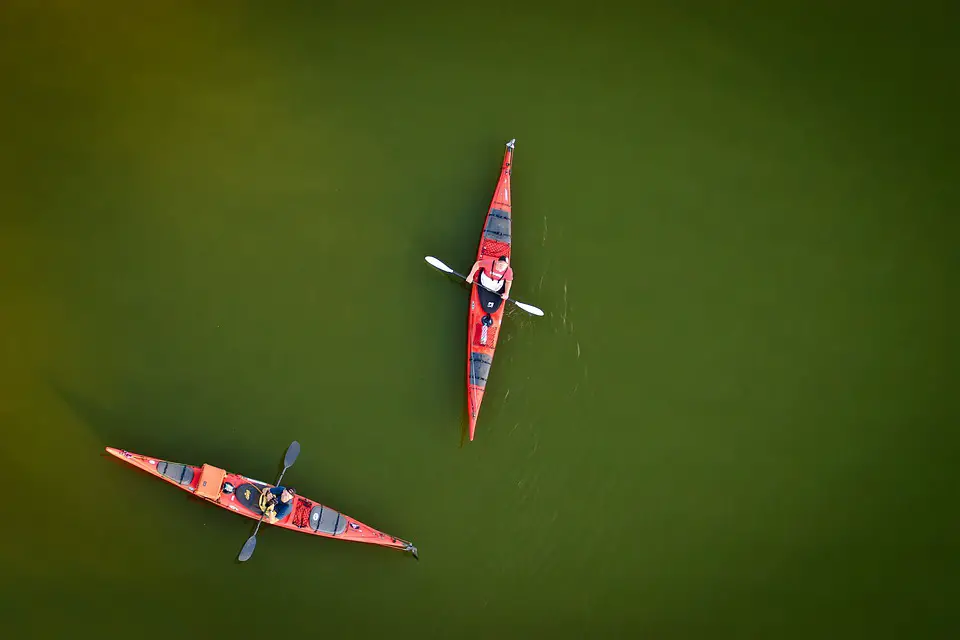 You will learn more about what makes these models exceptional. Each of the kayaks has great features that make paddling. However, you should learn how each model works before you make your choice.
My Honest Review
Both boats come from the home of Feel Free company and can support your weight.  In addition, I have used two Lure 11.5, and my take on this is if you want to use a pedal drive.
If you desire a pedal drive, the Lure 11.5 should be your choice. However, if you don't want a pedal drive, consider using the 120.  Furthermore, you need a rudder because neither model can track excellently. However, with a rudder, the model could be the dream of everyone.
Meanwhile, you know what you want from a kayak. I leave you to make that decision at the end of this article.
Big Fish 120: Overview
If you want a boat with solid performance, stability, and great features, you can consider the Big Fish 120.  The boat comes from the Big Fish kayak lineup and has a more comfortable EZ Rider Seat.
The quick-drying seat is adjustable and lightweight offering users more bottom and back coverage. As a result, you can fish longer because of the comfort you experience. Aside from comfort, you can feel safer and more confident casting and paddle, even when you stand.
The focus of Big Fish kayaks is capacity and stability that ensure you don't have issues during kayaking. It has an innovative cathedral tri-hull design, featuring two outer pontoons.
It also has a central pontoon with deep channels in between that provide primary and secondary stability.
Aside from stability and comfort, the Big Fish allows you to fish without hassle. It has a UNI-Track accessory attachment rail system, including two built-in flush-mounted rod holders.
It also has horizontal rod storage featuring storage space along the gunwales, rod tip protection, a sturdy reinforced standing platform, and wide-open bow and stern storage areas for easy gear access.
Additionally, the boat has a removable Sonar Pod that ensures that you easily install electronics such as fish finders.
Some of the great features you will like to use include adjustable footrests, molded-in handles, and stand-up assist straps. The Big Fish has a rudder that allows easy installation of the Beaver Tail Rudder system. However, they are sold differently.
Lure 11.5: Overview
The Lure 11.5 can be your choice if you want an exotic kayak.  The model has been here with us for years. Meanwhile, its newer models has more premium fishing features for you.
The Lure 11.5 comes as a medium option in the Lure series of kayaks at 11.5 feet. The model offers the standard and Overdrive-ready configurations. In addition, it comes with every feature that makes fishing great
The great aspect of the Lure 11.5 is that it comes with a spacious fishing area.  The kayak has enough room for a sub-12-foot boat. As a result, it can be used for moving around, storing gear, and standing up.
The model offers the same cockpit size as the Lure 10 VZ but offers more length to ensure that you have enough room in your rear. Also, the hatch storage in the kayak's front is spacious as well.
If you want to spend more time fishing or kayaking, this model offers you comfort and stability.  Its extra length can support your tracking in covering larger water bodies or in windy conditions.
The maneuverability of this model is great without the Beavertail rudder system. However, since I am a fan of great rudders, I prefer using any of them when I go out fishing, especially in places with currents.
With a rudder, you can ensure that the boat gets in the right position to move along the current. You can cast along the way without having to fiddle with positioning.
You will live the subtle adjustments in the newer models of this kayak. For instance, it does not have cup holders behind its seat. The adjustment was carried out to ensure that you have a reinforced standing area.
The kayak has rod tip protectors on to keep your rods from snagging on hanging limbs and new twist lock adjustable foot pegs. If there is another feature you would like, it is its Uni-Track rails.
The Uni-Track rails let users attach different accessories from rod holders to electronics to the boat. You can use the updated Uni-Track Accessory Mount to have a great entertainment time while kayaking.
For instance, I typically use mine with a Rail-Blaza starport. When I want to secure my GoPro cameras, I don't find it hard. Therefore, the feature can work great for you depending on what you want to install.
Overall, the Lure 11.5 does not disappoint with its great features. The model is spacious, stable, looks great on the water, and is maneuverable. You can explore this boat if you want something cool on the water.
Feel Free Lure 11.5 offers users a great seat, front hatches, and a wheel in the keel.
With the front hatches, you can store things or use your electronics.  The wheel in the keel can help you on the pavement.
Meanwhile, the Big Fish is a budget version of the Dorado and it appears beautiful.
Conclusion
However, I might not go wrong when it comes to using any of the kayaks. While neither models offer extreme speed on the water, they can be customizable and super stable.
Which of the kayaks do you think can work best for you?
In this guide, I made it clear that the two models offer you comfort. However, you have to decide on the kayak that would suit your water activities.