Is it easier to kayak single or double? This question is one of the commonly asked by beginners.
When people start kayaking, they want to know the easier kayak to use. However, this depends on many factors.
You may not want to buy the wrong kayak as a beginner. With the numerous options available, beginners want the right kayak.
If you want to go solo, there is no need to get a tandem, which is a double kayak.  If you are a couple, the kayak can be easier to use.
The debate of the easier kayak to use would always be here. However, you can only know the right kayak to use when you learn about the two types of kayaks.
Is a double kayak harder than a single?
We often leave our readers to answer such questions when they consider the two types of kayaks.
Below, we have listed things you should know about these kayaks:
Advantages of Tandems:
Tandems are very cost-efficient. They are actually much cheaper than purchasing two single best inflatable fishing kayaks.
With the tandem, you can always have a standby. So, if one of the paddlers gets tired, another can take over.
If the back seat of the kayak is pushed slightly to the front to adjust the profile of the hull, stability can be maintained. This way, it takes less efficiency to paddle both with the two kayakers.
Tandems are the best option if you would like to spend quality time with your partner, children or even a friend.
Although the starting part of moving the tandem may be quite difficult,  paddling the tandem is easy when both of the paddlers get used to it.
Disadvantages of Tandems:
 It can be a little bit problematic to handle kayaks that are meant for two because whenever you need to go kayaking, you need a partner.
In tandems, there is no freedom of movement. As a result, paddlers can have arguments in which direction to turn, when to turn, and so on.
Advantages of a single kayak:
Single kayaks are relatively light. Loading and seating is also quite easy in this kayak
A single kayak can be fitted with more boot space that provides extra storage in case of longer or overnight trips.
Single kayaks give the kayaker freedom of movement.
Kayakers can choose their own pace and control when or where to turn without any issue whatsoever
Disadvantages of Single Kayaks:
Bonding with any extra person in your single kayak  may be close to impossible
Taking someone along on a single kayak can be quite difficult. Even if you seat the person in the lap, keep in mind that you need enough concentration while on water and you can make a mistake while at it.
With these pros and cons of the kayaks, it would be easier for you to know the right kayak to use.
Each of the kayaks are great, but the difficulty of using them often lies on what you want to achieve.
Is a double kayak harder than a single kayak?
The answer to this question depends on people's preferences. While double kayaks are more stable and can go very fast with two paddlers, a single kayak can equally gather speed while one person paddles.
The advantage of single kayaks over double kayaks is that single kayakers can get the best out of the kayaking experience as they have the independence of movement.
In double kayaking, a paddler is needed to steer the kayak in the rear seat while the other paddler in the front can feel like they are just along for the ride.
Is single kayaking hard?
Kayaking, in general, is not hard to learn. The most important thing to learn is how to paddle effectively as you will need this to move your kayak.
With a good instructor or guide, you can easily learn how to enter a kayak and come out of it.
You can also learn how to perform the forward strike as well as the sweep stroke in case you need to turn the kayak and also some safety lessons that you will need while on the kayak.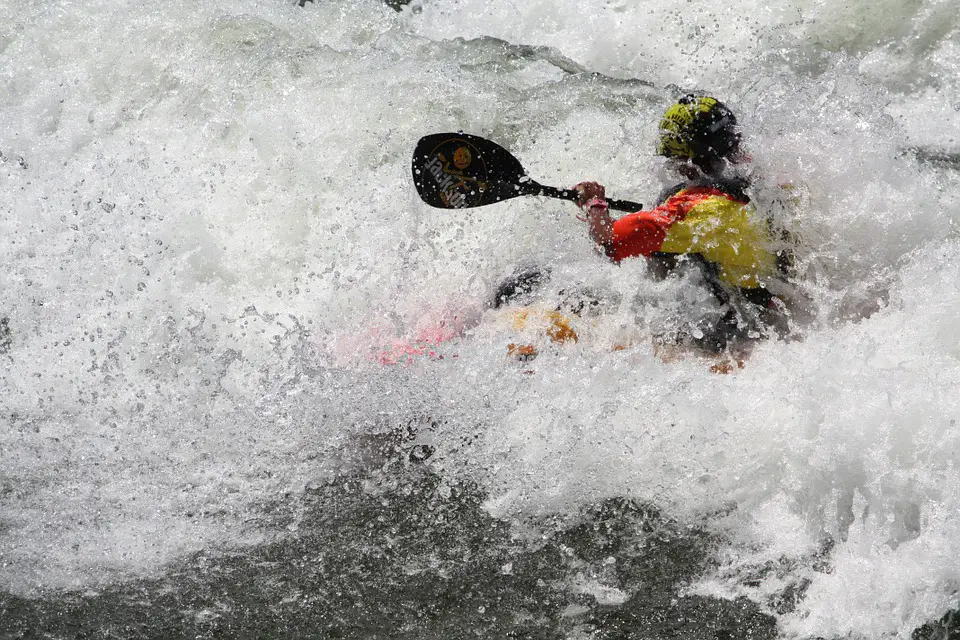 Is it better to do a single or tandem kayak?
The choice of the type of kayak you need depends on why you need the kayak. Two singular and lightweight kayaks are much easier to maneuver and transport than one tandem kayak.
However, if you opt for a tandem kayak for you and your partner, then it is recommended to get one that has moveable seats to turn it into a singular kayak.
For couples that enjoy kayaking and exploring on water, tandem kayaks are the best option. It is simply ideal for couples who would like to spend more time together and enjoy nature outdoors.
Tandem kayaks are also ideal for families who love kayaking and would like to introduce their children to the world of kayaking.
Tandem kayaks allow you to ensure that your children are safe in your boat while enjoying the kayaking experience rather than going out on their own in singular kayaks.
It will definitely be a great way to make your children fall in love with kayaking as you can tell them the beautiful things about kayaking and other stories while exploring nature together under their own steam.
This is a healthy way to strengthen the bond between children and their parents and it sure is better than some other weekend activities.
Kayaking has become a popular sport worldwide. However, the fun of using a kayak depends on your preference and the type of kayak used.
You may not want to paddle alone with a tandem because of the effort involved. Since you are single, paddling, and handling the kayak could be huge work for you.
In addition, single or tandem kayak has different models you may want to consider too. We have the sit-on and sit-in kayaks.
When you want to select the right kayak, you should know what the model is offering you.