In this article, I will talk about Feel Free Lure 10 vs 11.5. If you love kayaking, you must have come across any of these models.
Which of these models will you pick? To help you make a better choice, I have highlighted some important features of these kayaks.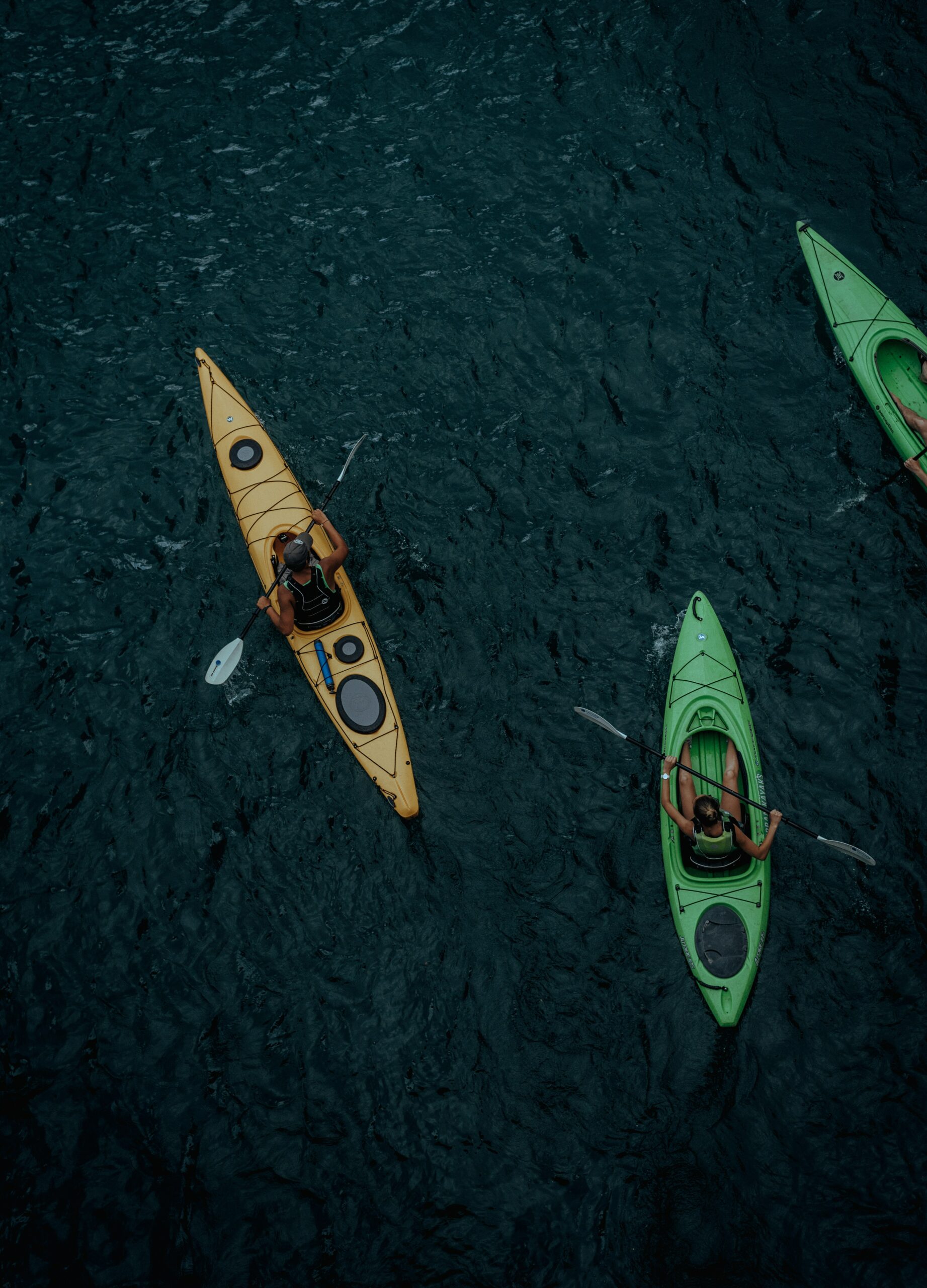 Feel Free Lure 11.5
The Lure 11.5 will give you the total comfort you require from a kayak. It has enough deck space. Its mobility and stability are perfect. The kayak is not too long or too short. It has all that is required for long-distance trips, and many days on rivers, lakes, oceans, and small waters.
This kayak is highly customized. It has features like detachable sonar, an electronic pod for easy mounting of fish finder, and a transducer. It has UNI-Track accessory mounting system and comes with a factory-fitted rudder. In addition, there is a provision in the kayak for an Overdrive and Motordrive.
This allows you to install it with an Overdrive Pedal unit, and the 8-Ball Steering system. For you to enjoy hands-free propulsion, you can also add the Motordrive. The manufacturers of this kayak equipped it with lots of unique comfort features that are patented.
These features have always been in the Lure series. They include a detachable multi-height adjustable Gravity Seat and the popular Wheel in the Keel and sturdy molded-in handles.
Lure 11.5 comes with all the fishing gears you may need for a joyous fishing outing such as the Uni-Track system, for unlimited outfitting configurations, flush mounted rod holders, and a spacious tankwell for safe keeping of your fishing gears or a cooler. Lure 11.5 has a 34" wide hull, and a padded standing platform.
This leaves you with the opinion to sit or stand to paddle or cast. With this kayak, you can conveniently fish in inland waters or wide open oceans.
Lure 11.5 Features
Beaver Tail Rudder
Removable Electronics Pod
Patented Gravity Seat and Wheel in The Keel
A Reinforced Standing Platform
Uni-Track Accessory Rails
Front Oval Hatch
Molded Handles
inbuilt Rod Holders and Rod Leash
Paddle Holders
Stand Up Leashes
Adjustable Foot Pegs
Rear Storage with Bungee
Lure 11.5 Specifications:
Length of 11 feet and 6 inches.
34 inches wide.
Carrying capacity of 425 pounds.
Weighs 87 pounds without the seat.
Free Lure 10 Review
Why do I like Feel free Lure 10? I believe it will give you comfortable seats and many customized features. In addition, the kayak offers you the ability to paddle through narrow passages, which other kayaks find impossible to pass through.
Free Lure 10 Pros and Cons
Pros:
Its seat is comfortable and can be adjusted up, and down.
It has many custom options.
It comes with a paddle holder.
Cons:
It has a Short keel decrease and tracking speed.
It does not come with a rudder but has provision for its installation.
Its carrying capacity is low at 375 pounds.
Things To Consider Before Buying Free Lure Kayaks
The Free Lure series are made for kayaking. They work best in calm, and protected waters. You can use it on protected bays, but my advice is to use them on lakes and rivers. If you intend to go into bigger water, look for a bigger kayak like the Vibe Sea Ghost 130.
For instance, Lure 10 is a sit-on-top kayak, just like any other fishing Kayak. The kayak has a lot of space for you to move around. It is easy to get in and out of the kayak, unlike other sit-in kayaks. It has great stability because of its wide hulls. The custom features it comes with allow you to outfit the Kayak as much as you want.
However, Lure 10 kayak does not save you from the elements. Therefore,If your area is wet or windy, a sit-in Kayak with more protection should be the best for you, especially if you are putting on a spray skirt.
Design Material
The manufacturers made them with a tough and rigid plastic known as polyethylene.  Many kayaks in the recreational and angling category are made of this material;.Polyethylene does not damage easily and punching is almost impossible.
The kayakswithstand damage when they collide with underwater objects like rocks or logs. The worst damage they will sustain is a scratch or abrasion on the hull. The Kayak lasts for a very long time.
Speed
Most times, there is a relationship between the speed of a kayak and the length of its hull. Lure 10 is 10 feet long, and is considered a short length for a kayak. The short length makes it one of the slowest fishing kayaks you can find on the market. A paddler with a lot of strength will not even think of buying a Lure 10 to compete with other paddlers with the longer hull.
Consider taking another kayak if your fishing location is far. However, Lure 10 kayak is good for shorter trips and casual day excursions. The slow speed is no issue in such exercises.
Maneuverability
Maneuverability is the advantage shorter kayaks have. Owning to the short keel, the Lure is actively responsive, and light to make tight turns, and going into narrow fishing holes.
Its short hull gives it an advantage on small waters like narrow rivers and waterways that have sharp bends.
The kayak does not come with a rudder, but the recent models come with provisions for the installation of Feelfree's "Beaver Tail" rudder. This rudder helps the boat to have more maneuverability.
Comfort
You need to have a comfortable seat in a fishing kayak.  Fortunately,  the two models come with a very comfortable seat design.
They have enough legroom than you may expect from short kayaks. You can easily adjust the foot braces to the right length for you, both on land, and on water.
The seat of the kayak is fully padded, and you can adjust the seatback forward and backward to get the perfect lumbar support for yourself.
My Opinion: Feel Free Lure 10 vs 11.5
The two kayaks are stable because of their 34-inches width. You are free to make a sudden shift or move your weight around while you are in the Kayak
The stability is so dependable that you can stand and cast, not being afraid that the Kayak will overturn. There is a provision in front of the seat for standing, and a leash you can hold on to stand or sit, to avoid rocking the boat too much.
You can easily uninstall the seat and use it as a camping chair.
You can adjust the seat up or down, just like the seat of other kayaks. You will find it easy to spot a passing fish from a higher vantage point.
You will also be better positioned to gain better distance and accuracy when you cast. You can only use this position when you have gotten to the spot you want to fish. Sitting on a higher vantage point increases your gravitational pull, and puts the boat at the risk of being more unstable.
FAQs
Is Free Lure 10 better than Lure 11.5?
The Lure 10 is the smaller, more compact brother of the Lure 11.5 and is excellent for shorter trips on rivers and lakes without comprising features.
What is the most stable kayak to buy?
Pontoon hulls are the most stable kayak hull type and they provide great primary stability.
What makes Lure 11.5 better than Lure 10?
Lure 11.5 is a perfect balance of comfort, deck space, mobility and stability – and fully capable for those longer distances