Have you thought of using a sit-on-top kayak like Bonafide ss 127 or Bonafide ss 107? Over the years, many paddlers have compared Bonafide ss127 vs ss107.
Which of these kayaks will you want to paddle? In between Kayakers who prefer being covered from these elements can opt for sit-inside kayaks like the Tsunami 125.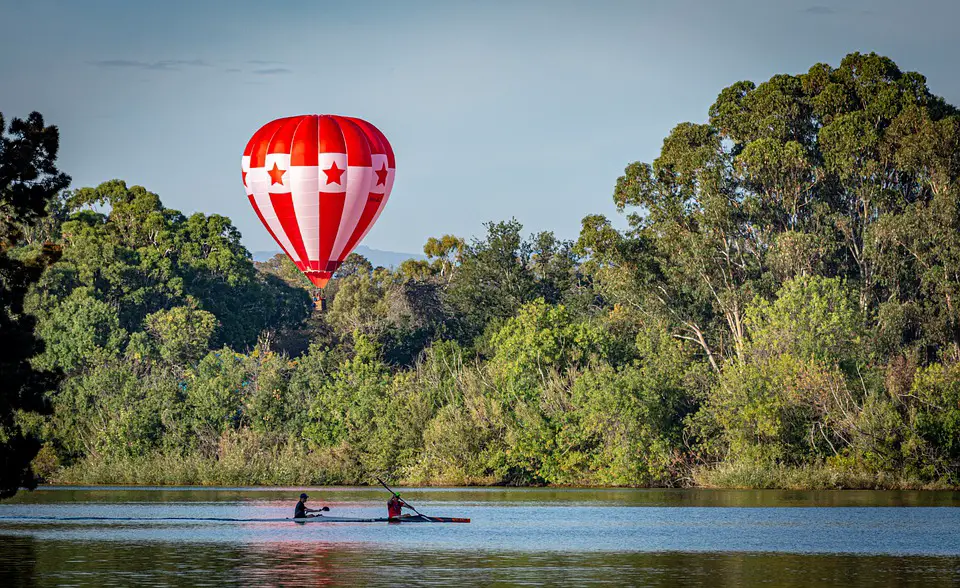 This kayak is narrower and has a more defined cockpit area which can protect the kayaker's legs and the lower part of their body from rain.
Back to the two kayaks, here are what you should know about them.
Bonafide ss127: Overview
Similar to most of the fishing kayaks available in the market, the Bonafide SS127 is a sit-on-top kayak. It has a very large cockpit which allows kayakers easy access in and out of the kayak.
For paddlers who have had bad experiences related to their previous kayak capsizing, this kayak has been combined with rock-solid stability to make sure that the kayak remains stable on the water.
Since it is a sit-on-top, this kayak leaves the kayaker's entire body unprotected from the elements. It is thus important to dress in waterproof clothing especially if you live in a cold or rainy environment.
The Bonafide SS127 measures a length of 13 feet and weighs about 100 pounds. Thus, this kayak should be stored in a climate-controlled area.  It requires a large storage space with a covered shed.
Speed
The Bonafide SS127 trades its speed for stability and as such, it is quite slow. When paddling against the wind, the paddler may just be at a speed of 1.5 mph.
Under good weather conditions, the speed may be about 2.5 mph which is still slow especially if you would like to cover a lot of ground.
Anglers who do not need to cover a lot of distance or a few miles per hour can conveniently use the Bonafide SS127 as it is just ideal.
Anglers that plan on covering a lot of distance or extended trips on water may opt for the Sea Ghost 120 or pedal kayaks like the Sportsman 120 as they are faster.
Maneuverability
In open water, the Bonafide SS127 is superb when it comes to maneuverability. With this kayak, the paddlers can turn easily and move through obstacles. Since it is not a short kayak, this kayak is not recommended for Class 2 rivers.
Comfort
When it comes to comfort, the Bonafide SS127 provides the kayakers with a padded and ergonomic chair.
This is very beneficial for kayakers who spend long hours on the water as they can remain very comfortable throughout their stay on the water.
Kayakers can switch between the optimal paddling position and a standing position thanks to the low and high sitting positions of this kayak. The backrest is also very impressive.
Basically, this kayak does a great job of providing kayakers with comfort. Thanks to its adjustable seats, you can move forward and backward for better tracking and maneuverability.
Bonafide ss107: Overview
Size and Weight
The Bonafide SS107 has a length of 322.5 cm and is 86.3 cm wide. Compared to their kayaks, these kayak boats are of great stability in different weather conditions.
Weighing 40.3kg, the Bonafide SS107 is very light and can easily be dragged or carried by anglers over short distances.
Kayakers who prefer transporting their kayaks on top of their cars rather than using a truck bed or trailer should definitely opt for this kayak as it has just the ideal size.
Capacity
The weight capacity of the Bonafide SS107 is 192.7 kg and this is just enough to comfortably support kayakers weighing 275 pounds and additional gear needed for the trip on the water. Many compact kayaks cannot support larger individuals, but this kayak is an exception.
However, it is recommended that the kayakers do not overload the kayak and ensure that the total weight is within 80% of the maximum capacity of the kayak.
With this kayak, paddlers can conveniently load their kayak with equipment and still be guaranteed a very comfortable and enjoyable kayaking experience.
Features
The SS107 has a lot of amazing features that are absent in many fishing kayaks. Regardless of the fact that this kayak is compact and small in size, it is highly efficient and delivers excellently. Below are some of its features:
Performance
The Bonafide SS107 does an amazing job when it comes to performance. Compared to the SS127, the SS107 is lighter and more compact with great stability. This kayak has a large weight capacity and is a perfect choice for bigger kayakers who are enthusiastic about fishing and prefer more compact kayaks for this.
Although the SS107 is not noted for speed due to its short length, it has additional features that make fishing very easy. One downside of the SS107 is its poor tracking compared to the longer models.
Regardless, this kayak is concerned with ensuring that its users are very comfortable and stable on the water.
FAQs
How long is the Bonafide ss107?
The Bonaire ss107 is 323cm in length. It has a width of 34.5"
What is the weight capacity of the Bonafide ss107?
Weight of hull: 59 Ibs
Weight without seat: 75 lbs
Weight with seat: 84 Ibs
Summary: Bonafide ss127 vs ss107
Generally, the Bonafide SS127 is an amazing and very efficient fishing kayak. The stability of this kayak is very impressive and anglers can comfortably stand on it and cast easily.
Its price is definitely value for money as the kayaker is provided with extremely large storage both on water and even for storing gear and equipment that you need for extended trips or overnight camping trips.
The Bonafide SS127 is highly recommended for kayakers who are very enthusiastic about fishing as this kayak has essential fishing features that make the whole experience better.
On the other hand, the Bonafide SS107 is a very solid, and compact kayak that does not compromise in terms of performance.
With its length of less than 11", this kayak is very stable and makes a good fishing kayak as it has everything that anglers might require in a fishing kayak.