Most people find it difficult to store their kayaks because they didn't think of it before buying their kayaks.
For instance, can Hobie kayaks be stored outside during winter?  You may not want to drag your kayak to a part of your garage and abandon it on the ground.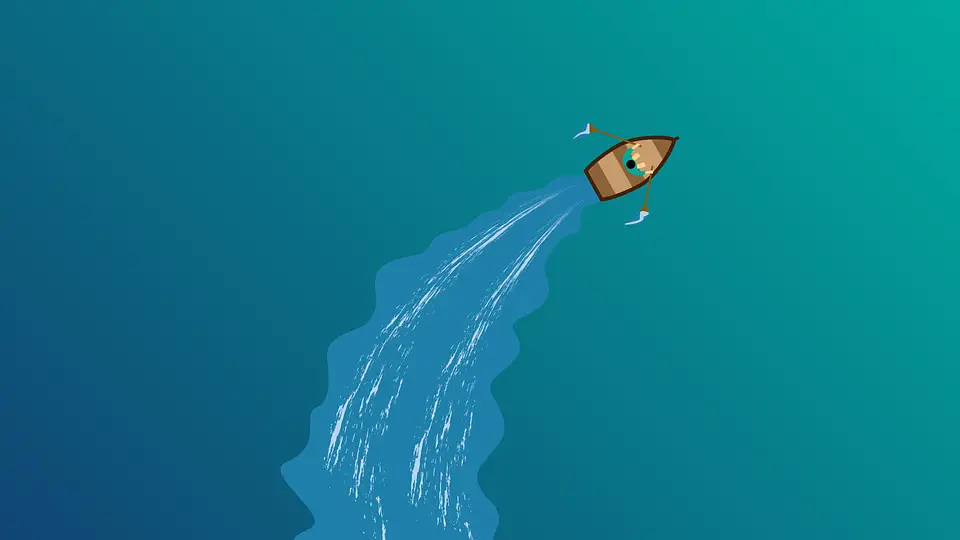 While most people do this during storage, it could leave their hulls damaged and may not be the right method of storing your Hobie kayaks.
If you want to store your kayak, ensure that its weight is evenly distributed on a hanging system or a rack.
Whether you want to store your kayak outdoors or indoors, you should consider rodent or pest infestation.
In addition, you should ensure that the kayak is protected and out of sight. If you don't know to store your kayak, we will help you with this guide.
We will break every step down for you to stop you from making mistakes.  Also, the kayak would be fit and ready to use after storage.
How to protect kayak outdoors
You should consider the following advice:
You have to remove compartments or any fabric seating and store them separately. Also, take out anything with fabric that can get infiltrated by rodents or bugs.
The kayak should be stored off the ground on a designated rack.
You should ensure that the kayak is protected from direct sunlight. If you leave it to stay under the sun for a long, it can damage the exterior and warp the kayak.
Finally, you should lock the kayak to a secure structure like a shed or garage or shed.
Kayaks and Cold Weather
People who reside on islands or mountains with strong winds and snowfall can find their kayaks damaged by cold.
When it comes to cold storage, it could affect most things, especially plastics that could end up brittle during winter.
Therefore, you don't want to leave your kayak where the temperature would damage. During cold weather or winter, ensure that the kayak is well protected.
How To Store A Kayak During Winter
People with a covered porch shed, or a garage can store their kayaks during the winter seasons.  However, if you reside in areas where there are many snowfalls, it might be hard to keep your kayak for stored without extra protection.
We have different options for people who want to store their kayaks during winter. However, the storage method depends on the geographical location and the available space.
You can store your kayak above the ground on a rack to prevent it from getting covered in snow or getting soggy.
An easy way to store your kayak during winter is by using a tarp to prevent heavy minds from blowing it.
 Kayak Storage Ideas Outside
We recommend that you store your Hobie kayaks above the floor, especially if you are storing it outside.
When kayaks have contact with dirt, they could suffer damage because of freezing temperatures or moisture.
You should hang up your kayak like leaning against a tree and tie knots on both ends of an old rope.
As a result, this would help you use them like straps on either side of the hull. You can cover your Hobie kayaks with mats or waterproof traps.
Here are other ways to handle this type of situation:
You have to create a storage rack to store a kayak in the garage.
You can hang them from hooks on the ceiling of a garage.
The next step is storing it on its sides in the back of a pick-up truck bed.
You can store your kayak vertically against a wall, with ropes and pulleys for easy access.
Some people use an old dresser as a place to store their kayaks inside
Another step is to purchase a portable shed, which you  can be put away when not in use.
FAQs
How do you store a Hobie Mirage Drive?
In 1996, Hobie's bioengineered Mirage Drive propulsion system for pedal kayaks was introduced to change the way kayaks work.
The MirageDrive 180 forward-reverse propulsion system has become the most integrated among the models.
It weighs barely eight pounds and produces full power in both directions. It also provides unprecedented maneuverability for a pedal kayak.
You can pull one of two shift cables to pivot the fins 180 degrees. This could be done almost instantly from forward to reverse and back again.
However, when it comes to storing it, you have to store the kayak upside down and allow it to rest on two crossbars.
Since the kayak's rails are very stiff, they can support the weight easily. Additionally, the padded crossbars reduce the risks of scratches or marks on the rails.
People who want to store their kayaks right side up, need to use cradles or items shaped to the contour of the hull.
How do you transport a Hobie Mirage?
If you want to transport your Hobie Mirage, one of the easiest ways is to transport it with a pickup truck.
As a result, you can store the kayak in the truck bed and secure it. You should know that most kayaks are over 9 feet long and most pickup beds are at most 8′ long.
How much does the Hobie Mirage weigh?
Hobie kayaks weigh more than the average recreational kayak. Moreover, they are over 60 pounds and weigh as much as 240 pounds.
| | |
| --- | --- |
| Crew | 1 |
| Drive | MD 180 Turbo w/ Kick-Up Fins + ARC Cranks |
| Length | 12′ 9″ / 3.89 m |
| Width | 34″ / .86 m |
| Capacity | 425 lbs / 192.78 kg |
| Vantage CTW Seat Capacity | 275 lbs / 124.74 kg |
| Fitted Hull Weight | 85 lbs / 38.56 kg |
| Fully Rigged Weight | 103 lbs / 46.72 kg |
| Hull Construction | Rotomolded Polyethylene |
| Height From Floor to Middle of the Kayak | 12.5" / 31.75 cm |
| Height From Floor to Tallest Point on the Kayak | 12.5" / 31.75 cm |
Can Hobie Kayaks be stored outside?
Before you store a Hobie kayak, you need to cover it if you want to store it outside.  If you leave your Hobie kayak outside, the sun's ultraviolet rays can damage it.
You can use a waterproof tarp to protect your kayak from weather or rodent infestation.  Finally, you can check for the most innovative ways of storing your kayak outside.