A quick search of Wilderness systems Atak 120 vs 140 online will pull up different information for us.
Many readers may not find the differences between these kayaks in one place. We have made it easier for you to learn about these excellent kayaks.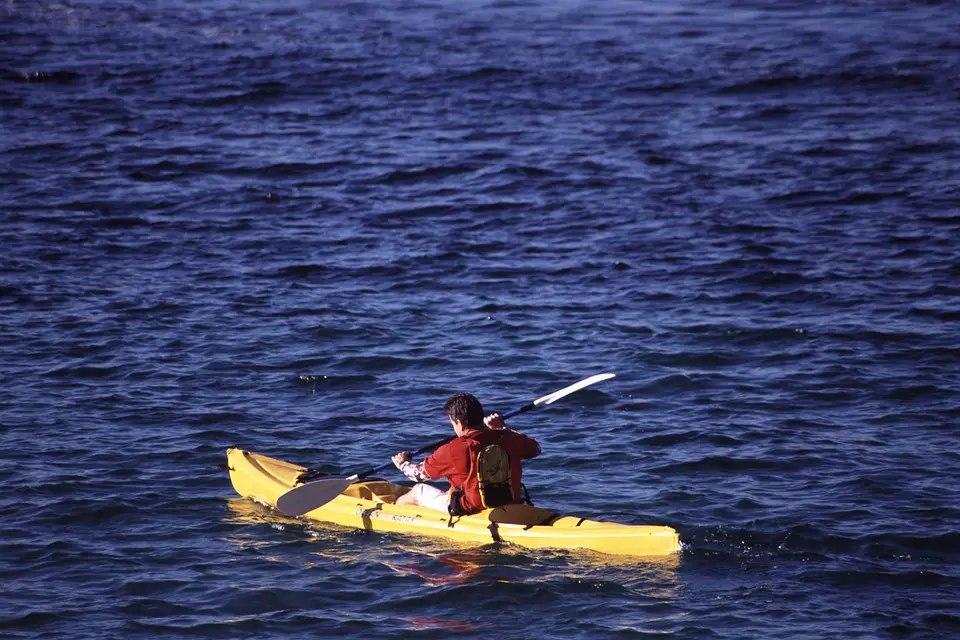 Wilderness systems Atak 120 Pros and Cons
Pros
It is very comfortable .
It has enough dry storage.
It paddles well
It has excellent speed
Its side carry handles are molded.
 Cons
Heavy weight
Expensive
Not easy to move on ground
 Size and Weight
The length of A.T.A.K.120 is 12 ft 3 inches  (371 cm). Its width is 35 inches  (88 cm). The width provides enough space for the user. The height of its deck is 16 inches  (41 cm).
This is low enough to withstand the effects of strong wind. The weight of the boat is 86 pounds (39 kg). This means the boat is heavy.
 Capacity
The boat has a weight capacity of 400 pounds  (181 kg). That means you can load it with different kinds all of gear and still move safely on the water.
 Features
There is a strong carrying handle at the bow and a space on which you can mount your accessory plate. The kayak has a paddle park on its hood. The paddle park lifts up on a hinge at the end of the bow. This provides a dry space for you to store your gear.
Let us look at Flex Pod OS Removable Mounting System. It is a dry box that can be removed. A transducer can be put inside the box and a fish finder mounted on top of it. It is located in a place that is open to the water.
There is a recess, with a cover, right behind this box. This recess can accommodate pieces of equipment as well as beverages. You can remove the bottom to have access to water if you want to mount a transducer, where the motor is already installed.
You can use a strap secured to the deck to pull yourself up, out of the seat, or to get yourself lowered to the seat. The footers in this boat are bigger than that of other boats. They are adjustable.
They are padded with foam to give you comfort if you want to embark on a long journey. There are tracks on the gunnels on both sides of the boat.
You can mount your accessories on them if you want. There are molded-in carry handles in front of the seat and on the inside walls of the cockpit.
The seat of the boat is Wilderness System is the popular AirProMax brand. It is designed after lawn chair. It is made of ultraviolet-resistant materials, breathable mesh materials, and lightweight aluminum.
The seat can be adjusted to three positions; low, high, and reclined. The seat is mounted on two tracks. This enables the seat to slide forward and backward. With this, you can adjust it to fit your height. There is even distribution of weight on the kayak also.
There is a flat surface behind the seat where you can keep your cooler and other equipment. You can also mount a power pole there. You can run down this pole through the scupper hole in the tank well
On both sides of the tank well are two recessed pockets. There are bungees that run across the pockets, in which you can retain small gears. The boat has two adjustable buckling straps that run across it.
These straps are used to secure large equipment. They are also used to securely fasten down different kinds of items if you are on an extended trip.
There is a hatch behind the tank well and it is for a small dry storage compartment.  There is a track on both gunnels of the halfback of the tank well. It can be used to mount additional accessories.
There is another rigid carrying handle in the stern. It is designed in such a way that two additional Power Poles or shallow water anchors or a Torqeedo motor can be mounted on it. A rudder can also be mounted there if the Helix drive is installed.
 Performance
The performance of A.T.A.K 120 is a match to the performance of 140 when it comes to providing outstanding stability to users especially when they are standing.
Its length is shorter, which is the reason it responds very well to paddlers' strokes. However, its length is long enough to track well.
Wilderness systems Atak 140 Pros and Cons
Pros
It is very comfortable.
It has enough dry storage.
It paddles well.
It has excellent speed.
 Cons
Carrying it is difficult because of the length.
The weight is heavy.
A bit expensive
 Size and Weight.
The length of this Kayak is 14 feet 1 inch (430 cm) and its width is 34 inches  (86 cm). It is therefore a large-size Kayak. The height of the deck is just 15.5 inches  (39 cm).
This height helps to minimize the effect of heavy wind that may blow the boat off course. It Is weighed 95 pounds (43 kg), therefore it is very heavy. It may be difficult for one person to carry but, will be easy for two people to carry.
 Capacity
The maximum weight capacity of the boat is 550 pounds  (250 kg). This capacity can contain all the users and all the equipment they may be embarking on the trip with.
 Features
Starting from the bow, it is equipped with a rigid ergonomic carry handle.  This handle also serves as a point wherever the boat is secured when being carried.
There is a hood behind this handle. This hood is hinged at the bow. Water cannot penetrate this compartment.  It serves as a large storage space for the user. There is a paddle park on top of the hood.
You will see the Flex Pod OS Removable Console at the front of the cockpit. This is a dry box in which electronic components like transducer and fish finders are stored.
It fits into a hole via the deck and hull. The space is big enough to also contain the Helix M.D. Motor Drive. This is an electric motor the company offers.
Close to you is a built-in storage pod. The pod has a removable cover. It is designed for storage of other small gears and beverages. There is a stand assist strap, in front of the seat, and behind the storage pod. You hold on to this strap when you are lowering yourself into the seat or when you want to get up.
There are lengths of tracks on both sides of the cockpit, on which you can mount assorted accessories. The model of the seat is AirPro Max. It can be adjusted to three positions; high, low, and reclined. You can fold the bottom side of the seat when you are on the water.
This is to create more deck space when you are standing to cast. The back can be folded down to make its transportation and storage easy. The seat is mounted on two tracks. This makes it possible for you to adjust it forward or backward to fit the seating position you prefer.
We love the Wilderness Systems Atak 120 for many reasons.  It is able to hold itself in rivers exactly the way it holds in open water. The beautiful thing about this boat is the molded-in carry handles it has in the cockpit.
This will enable you to carry the boat over your shoulder. Other sit-on-top models do not have this carry handle.   Remember that the weight of the boat is 86 pounds (39 kg). It is, therefore, necessary you get a friend to help you carry it.
In terms of comfort,  we love the Wilderness Systems Atak 140, it has a  seat made of ultraviolet-resistant materials and breathable mesh. It has a large footrest which can be easily adjusted at the back with a lever.
The footrests are covered with foam. This makes them very comfortable if you are on a long journey.  We picked the Wilderness Systems Atak 140 for these reasons.