Best marine battery for backup sump pump is important in cases where there are frequent power outages.
Getting an efficient backup pump is very important. There are factors one must keep in mind before purchasing any battery backup pump. They include: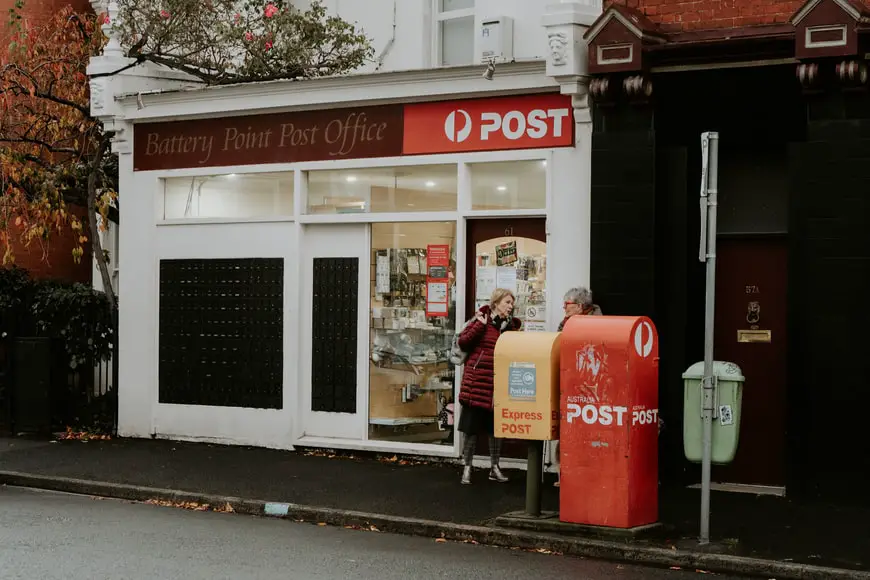 Capacity
Different homes have different needs with distinct levels of comfort and convenience.
Homes that are located in wet environments or areas where there is a high water table will require a different capacity ofsump pump than homes, which are located in a desert.
After a heavy rain, some homes, which are quite old, may have water seeping through the basement walls for days.
With the advent of new home designs, water is flushed out as quickly as possible after heavy rain.
While the primary sump pump basically has more water pumping capacity than the backup sump pump.
The backup pump should be able to move a sufficient amount of water such that the area can be dry in the case of a power outage.
Battery Type
The use of deep cycle batteries is required for battery backup sump pumps. Although it is usually sold separately, it comes in a variety of forms.
While many emergency sumps pumps can use a 12-volt battery conveniently, some batteries do a better job than others.
Hence, a deep-cycle lead-acid battery with a rating of at least 75 amp-hours is highly recommended.
To provide more protection, the user can also opt for batteries that are rated to 120 amp-hours.
However, it is important to keep in mind that even the maintenance-free batteries have to be checked regularly to ensure that they are functioning properly and are not damaged.
Price
Generally, there are two major types of battery backup sump pumps. They are:
 Metal bodied pumps
Thermoplastic bodied pumps
Although the metal bodied pumps are moderately more expensive than the thermoplastic bodied pumps, they are more durable.
Asides this, the price of battery backup sump pumps may greatly depend on their features. Some of these features include:
charging system complexity,
home system connectivity,
alarm systems,
battery compatibility and
general ease of use
By weighing the features you desire most with the price, you can make a great choice of backup sump pump.
Reasons to Invest in a Good Battery Backup Sump Pump
Although good battery backup sump pump systems are a bit pricey, it is very important and beneficial in the long run.
Here are a few reasons why you should get a battery backup sump pump:
Unusual Rain Event Protection
An emergency sump pump can be very useful especially during unexpected and unusual rain events.
With this, even if the rain overwhelms your primary sump pump, the emergency sump pump can function instead and protect your home from being flooded.
For peace of mind
With a backup system, the user gets peace of mind because no matter the situation, there is always an alternative to keep your home from being flooded.
For maintaining confidence in your backup system, some of the following are of importance:
activation alarms,
low battery charge issues
communication of high water warnings.
A backup system that can efficiently and clearly communicate information to the user is highly recommended.
To protect your home and property
The primary sump pump perfectly carried out the job of protecting your home from water but the downside is that it makes use of grid supplied electricity.
Grid supplied electricity may not be able to function under some adverse weather conditions such as during a storm.
This can cause a lot of water to store up in your house and end up in your crawl space or basement.
In this case, a good battery backup sump pump can act as an alternative to remove the water from your home regardless of the storm.
Best Marine Battery for Backup Sump Pump. The Best Battery Backup Sump Pumps
One of the most annoying and upsetting things as a home owner is coming back to a flooded basement after a heavy rain.
Not only can it lead to loss or destruction of property and inconvenience as well, it requires time and money to take out the water stored up.
With a sump pump, you can prevent all these issues easily as the pump will eliminate water in your basement and leave your home dry.
As different home owners have different breeds, it may be difficult to select a sump pump.
Hence, to make this task easier, below is a compiled list of some of the best sump pumps and their features available in the market today.
 Wayne Upgraded Battery Backup System
The Wayne Upgraded Battery Backup System is undoubtedly the best pump in this list. This pump is made using epoxy coated steel and cast iron which makes it very durable.
It can fill up to 2,900 gallons per hour at 0 feet of head.
This pump has been pre-assembled so the user does not need to worry about this issue.
This pump is also very quiet and it functions on a 12-volt backup system with Smart Charging technology that charges the battery to an optimal level.
In a single charge, the backup battery of this pump is great for 10,000 gallons which offer brilliant pumping power for hours even after there is a power outage.
Additionally, this pump has an alarm that notifies the user when the backup system is active.
The LED display shows the system's readiness. Although the 75-amp hour (Ah) battery which this pump requires is not included, this pump is very durable and can last for years.
PROS
It has good charging technology
It comes with a 2-year warranty
It functions quietly
It is pre-assembled
CONS
The check valves have irregular positioning as they are located higher than most people prefer.
Superior Pump 1Battery Back Up Sump Pump
The Superior Pump 1Battery Back Up Sump Pump is the best battery backup sump pump for the money.
It is one of the best submersible pumps which is able to fill about 1,380 gallons per hour. In vertical height, It is also able to lift water to about 25 inches.
This pump is made using thermoplastic. It is very resistant to corrosion and has a one-year warranty. Some of the features of this pump include:
a stainless-steel mounting clamp which is used to mount the float switch to the discharge pip
a tethered switch which can automatically switch the pump on or off,
a 1¼-inch NPT discharge which provides high-capacity pumping
The box of this pump has been designed to fit deep-cycle absorbent glass mat (AGM) marine batteries.
Thanks to the 87dB alarm in the control panel, it can alert the user in case of a power outage. This alarm will continue to sound off until it has been manually reset by the user.
There is a reverse polarity alarm also included in this pump which will go off when you hook up the battery backward.
All accessories for this pump are sold separately and individually
PROS
It has a reverse polarity alarm
It is affordable
It is resistant to corrosion
CONS
It has a manual reset alarm button
ZoellerAquanot Sump Pump System
The ZoellerAquanot Sump Pump System is a very brilliant pump system that is preassembled making installation very easy.
With its powerful 115-volt pump, this pump system can even offer extra protection in case the AC pump fails as a result of a power outage.
This pump system has a 10-amp charger which has an alarm that notifies the user when the backup system is active.
It also has a light indicator. In the case where the power goes out, the charger and the battery can still work.
With the LED screen on this pump, the user can easily see the battery voltage.
For protection, the battery of this pump comes with a battery case although the user may need to purchase a 12-volt battery.
Some additional features of the the pump system include:
a DC pump discharge check valve
an additional AC pump check valve,
a float switch and piping.
PROS
It has an LCD screen
This pump can be connected to the house alarm system
This pump is very powerful
CONS
It is very expensive
PumpSpyWiFi Battery Backup Sump Pump System
Thanks to advancements in technology, the PumpSpy is a great improvement compared to other pump systems.
The PumpSpy monitoring service is able to check the pump and its battery regularly for any issues. If any problem is detected, it immediately generates an alert.
Additionally, users can check the condition of the pump system through the PumpSpy app.
Although this makes use of WiFi to install the pump system, the monitoring service does not require any subscription as it is free.
With a 120-volt primary sump pump, the backup pump is automatically activated when there is a power outage or if an issue with the main sump pump is detected.
Thanks to the test system, the PumpSpy analyzes your system three times a week to make sure that it is in perfect condition and working normally.
When there are issues with the pump system, some of the alerts that this pump system can generate include:
power outage,
 blocked discharge line,
main pump failure,
the main pump running excessively,
high water level.
PROS
The battery can drain a 20-gallon basin in thirty seconds
It has a flow rate of 3000 gallons per hour
Mobile alerts
It has a very powerful pump
It has operational test systems
CONS
It requires WiFi
 Liberty Pumps Battery Back-Up Sump Pump System
Although it has a 5-stage charging system, the Liberty Pumps 441 is an amazing pump system that makes use of a  12-volt pump. Some of the features of this pump system include:
a battery box with a strap
plumbing connections
a terminal block that is very easy to connect
This back-up pump system has been designed to function using a primary 120-volt sump pump. However, the battery is not included in this.
The  Liberty Pumps 441 is built using thermoplastic and it also consists of the tee, check valve, and bushings for 1½ -inch connection and a mercury switch.
Measuring about 13 pounds, this pre-assembled pump is extremely easy to install.
PROS
It is pre-assembled hence you do not have to go through stress while installing this pump
CONS
It is not durable
It has a lackluster pump and may not be as powerful as other pumps
 BURCAM Battery Back Up Sump Pump System
The BURCAM Battery Back Up Sump Pump System is a submersible pump that can also be used as an auxiliary pump in your home.
Measuring only four pounds, this pump is one of the lightest pump systems.
Regardless of this, it offers a 12-volt sump pump, a battery case, a trickle charger, a check valve and a tethered float switch.
The tethered float switch can be used in a 14-inch diameter basin or anyone which is large enough to get automatic pump operation.
The design of the Burcam pump system allows it to be very compatible with a lot of electric sump pump brands.
Moreso, installing this pump can be done on separate or already existing discharge pipes.
When it comes to performance, this pump can fill about 1,600 gallons in an hour which means it does not have a great capacity and it has a maximum head of 10 feet.
Due to the fact that it can only pump 1,600 gallons per hour, it is one of the weakest pumps in this list.
To notify when the backup system is activated, the Burcam 300403 comes with an alarm.
PROS
It can be used with most sump pump brands
CONS
The capacity is subpar
Deep cycle marine battery backup sump pump
A deep-cycle lead-acid battery is recommended for backup sump pumps. This type of battery is rated in ampere-hours (AH).
Marine battery backup for existing sump pump
You can  plug the sump pump into the battery backup unit. Then  permanently wire battery cables from a battery into the unit, which provides a trickle charge to the battery.
What size battery backup do I need for a sump pump?
Most emergency sump pumps can run on any 12-volt battery in a pinch. A deep-cycle lead-acid battery with a rating of at least 75 amp-hours is recommended.
Can I buy a battery backup for my sump pump?
Yes, you can in fact add a battery backup to an existing sump pump.
How long will a marine battery run a sump pump?
Most new fully-charged batteries will last roughly 5-7 hours of continuous pumping and roughly 1-3 days of non-continuous pumping depending on the frequency.
Can you use a marine battery for a sump pump?
A marine battery is recommended for backup sump pumps